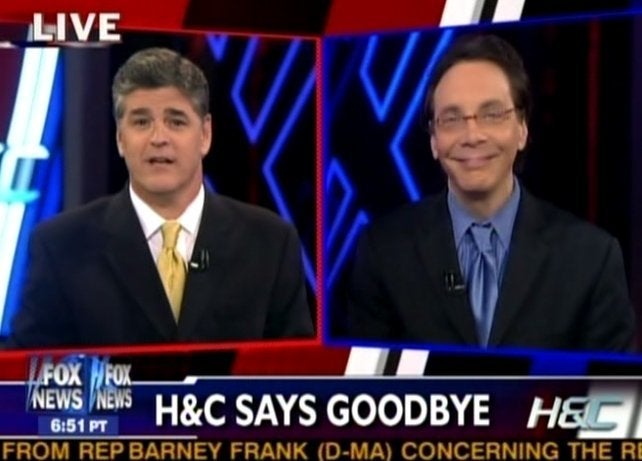 And now it is just Hannity. Fox News' "Hannity & Colmes," which had been on the channel for more than 12 years, aired its final episode Friday night, as Alan Colmes, the show's token liberal to Hannity's conservative, will be moving on. The show's last hurrah frequently paused to take a look back at some of H&C's greatest moments--such as Colmes sparing with Ann Coulter--as well as to allow the show's guests, which included former Arkansas Governor Mike Huckabee, to each wish Colmes farewell.
When the final ten minutes rolled around, the hosts decided to unveil one last montage of themselves before exchanging gifts and a heartfelt goodbye.
For those who can't live without Hannity, not to worry, he will be back on Monday night with a new show whose lineup of Al Sharpton, Michele Bachmann and Meatloaf (yes, Meatloaf) will no doubt carry on the show's tradition of over-the-top partisan entertainment.
(SCROLL DOWN FOR PHOTOS OF THE EARLY DAYS OF H&C)
WATCH: The final montage and gift exchange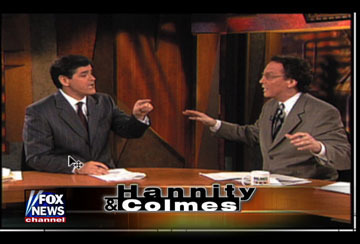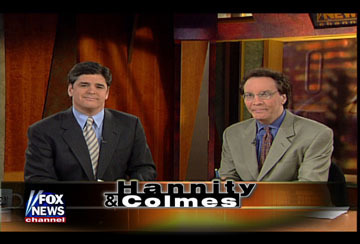 Popular in the Community