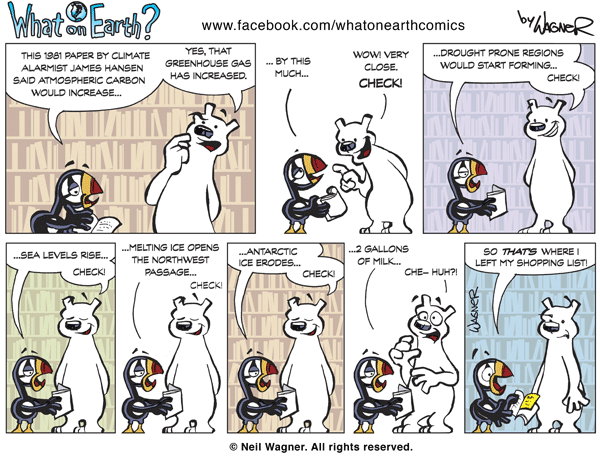 A recently rediscovered 1981 paper, written by NASA atmospheric physicist James Hansen and others, has been analyzed and found to be impressively accurate about the course of climate change since its publication.
The 10-page paper (available at this link), which was published in the journal Science, had been overlooked for decades when researchers Geert Jan van Oldenborgh and Rein Haarsma from the Royal Netherlands Meteorological Institute uncovered it and began scouring its contents.
Deniers of climate change often look for boogeymen in their attempts to disprove the phenomenon's existence. As a means of putting a face on the "global warming hoax," an individual is often singled out for attack. In his new book, The Hockey Stick and the Climate Wars, scientist Michael E. Mann calls this technique the Serengeti Strategy, since the technique is akin to lions singling out vulnerable prey from a herd.
The links below provide current information about of of the paper's projections:
The complex world of climate science rarely enjoys such clear and simple validation. When such an opportunity presents itself, we owe it to ourselves to make some noise about it. Haarsma and van Oldenborgh's findings should be shouted from the rooftops.
Related
Popular in the Community