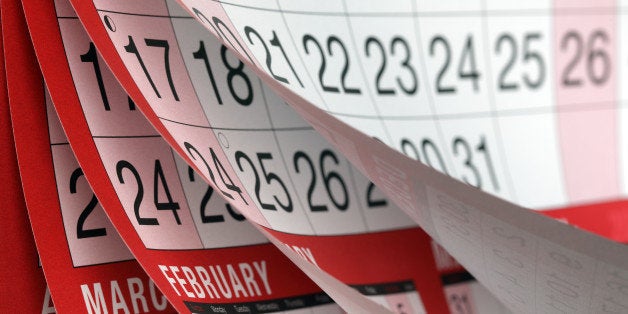 The survey of 175,000 adults in the U.S. revealed that 70 percent of people reported "happiness/enjoyment without a lot of stress/worry" on Nov. 28, Thanksgiving Day, last year.
Other very happy days were May 27 (Memorial Day, a Monday), June 8 (a Saturday), Sept. 28 (a Saturday) and Dec. 25 (Christmas, a Wednesday), on which 64 to 65 percent of respondents said they felt a lot of happiness/enjoyment and little stress/worry.
Overall, 48.4 percent of Americans said they felt a lot of happiness/enjoyment without stress/worry in 2013. Forty-eight percent said the same in 2012. Meanwhile, 11 percent overall said they experienced a lot of stress/worry without happiness/enjoyment in 2013.
June 3 was the date the most people reported feeling "a lot of stress/worry without a lot of happiness/enjoyment," with 20 percent of people reporting feeling this way on this date last year. This also happened to be the date that the WikiLeaks/Chelsea Manning trial began.
"Following a typical pattern, high-stress days in 2013 often accompanied high-profile negative news events, though other factors may be more influential in driving daily stress levels," the Gallup researchers wrote in the report.
Other high-stress days included Feb. 21 (Thursday), Feb. 28 (Thursday, the day the government approached budget sequestration), Sept. 10 (Tuesday, the day President Obama made remarks about the U.S. taking action in Syria), and Sept. 16 (Monday, the day chemical warfare was confirmed being used in Syria, and 12 people were killed at the Washington Navy Yard).