When I got divorced, my 10 year old son and I downsized from a 1,650 sq. foot doorman apartment on the Upper East Side to a 420 sq. foot studio in Soho. We were the opposite of the Jefferson's - we were moving on down.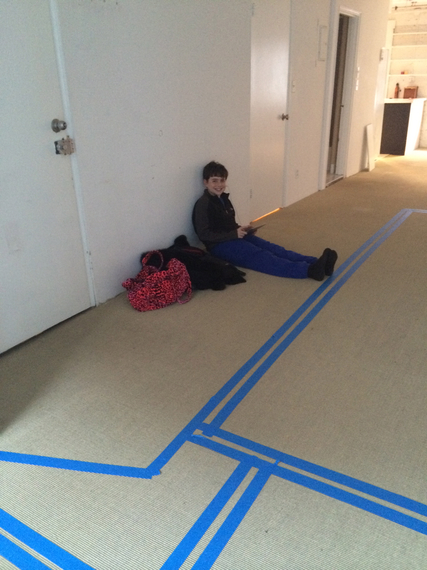 We live in a third floor walk up with a staircase that tilts like the Leaning Tower of Pisa. We planned to put up walls and divide the space into two small bedrooms and a living room, but when my mom was diagnosed with cancer the same week as I filed for divorce, I felt my son and I would be comforted in being closer together.
The architect's plans were shelved. I bought my son a double bed and six months later a puppy. I took my grandmothers wedding bed out of storage, reupholstered it hot pink and expanded it from a double to a queen - just in case I ever decided to let another man in my bed, heart, or life. My son and I walked through the door in April 2014 and we never looked back.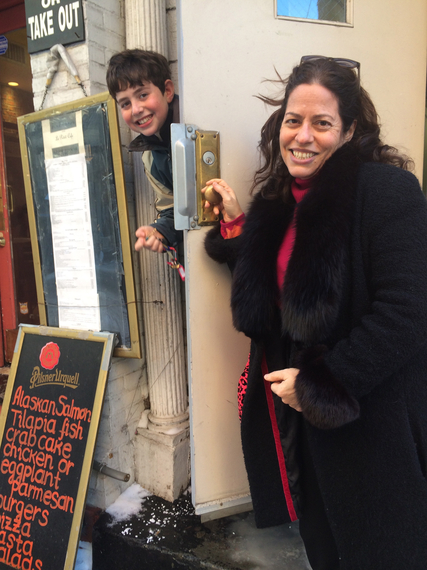 This month marks the one year anniversary of the judge banging her gavel and granting our divorce. Since then, my ex has taken my son to a dude ranch this summer, the Cayman Islands for Thanksgiving and I just heard they'll go to California for Christmas.
As a single mom, I am mindful of the cost of going to a Greek diner let alone a Greek island, but I try my best (sometimes more successfully than others) not to compete. My son and I are transported every night to a pajama party playhouse in our little studio. We make up songs and inside jokes. Our downstairs neighbor complains about the noise from our rumpus, but he kindly puts up with us, happy to know this mother and son are having such a grand adventure.
Thanks to our beloved Cavalier King Charles Spaniel, it dawned on me recently that our studio is really like an XXXL doggie crate. It's our safe little happy place, just big enough for our toys, our food and our beds.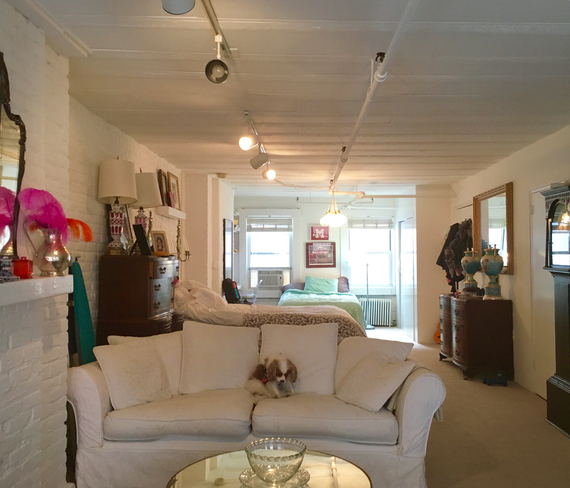 I admit to feeling a pang of comparison and shame when his school friends visit. His classmates mostly live in stately Park Avenue doorman apartments. As they ring the buzzer downstairs, I have flashbacks to an existentialism class I took as a freshman at Brown University. Jean Paul Sartre wrote in Being and Nothingness that a person can be perfectly happy until they feel observed and defined by someone peering through their keyhole.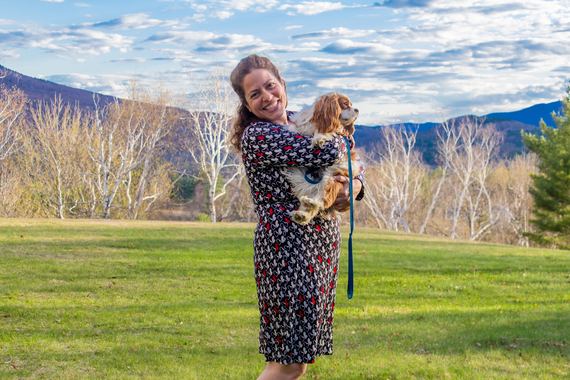 I'm thrilled to be unfettered by Upper East Side conventions. I've thrown off the shackles of pretending to be happily married. Now I am just actually happy. Our life may be more modest, but it is so joyful and so completely on our terms that we sleep well at night and wake up giddy to do it all again.
I recently visited another divorced Manhattan mom whose Madison Avenue living room is the size of our whole apartment. Her couch pillows were perfectly fluffed. Her modern art is exquisite. Everything down to the scented candles from Bergdorf Goodman was flawless - just like her straight blond hair and size two physique. But she shared, she isn't happy.
I will gladly climb up my tilted stair case rather than have a white gloved doorman push a button to where I once lived on the 20th floor. My $1 coffee from the sidewalk cart vendor tastes sweeter than any $5 holiday latte at Starbucks, because absolutely nothing is sweeter than freedom. And not even the square footage of the Taj Mahal feels more expansive than a happy heart.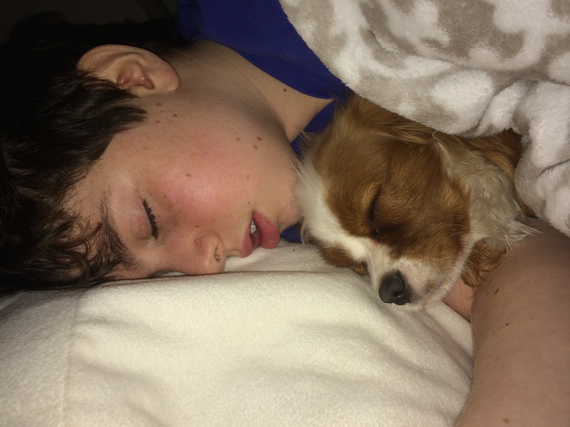 To all those women afraid to leave their marriage because of the change in finances, I truly understand. But if financial security is all that's keeping you in a relationship, then I implore you to summon the courage to LEAP! Happiness can not be measured by the square foot.
Here's to my first year of freedom and blue skies ahead.