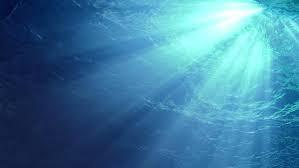 Happiness has always been a choice for me. A conscientious decision. A way of life. Call me an eternal optimist or a glass-is-half-full thinker, but I have always found the positive or the bright side.
Except for those times when I couldn't.
They were life altering times. It happens to all of us at some point: you are dealt a blow that you didn't see coming. That's when my sunny disposition failed me. Each time it happened, I suspected I was about to be brought to my knees and I was. As if the universe was saying to me, wipe that smile off your face. And, how do you like me now?
Like those ten years we struggled with infertility and I felt utterly, paralyzingly alone. Depression tackled me from behind and burrowed me down into a dark black hole. I didn't even know what had happened or where I was. It was only when I pulled myself out did I even realize I had fallen to begin with.
Or when I left my big, sexy music industry career and struggled to redefine myself because who I was was all tangled up in what I did and who I really wanted to be was nowhere to be found yet. All I did know was that having a power career had become far less important to me than having a happy life.
And when my dad died and it took me a year before I felt anywhere close to normal again. I worked on my grief every day, walking through it until all of the firsts were behind me.
Yeah. Life can knock those rose colored glasses right off your face. But that's when the real work began for me. The polishing of the spirit. The introspective soul searching: what is it that I really want?
That's when happiness got deep for me.
I had to learn new skills to keep up with my ever evolving definition. Like how to stay happily married. This required tools we didn't know were missing in our tool box: how to communicate through the silent hurts, unmet expectations or unspoken needs and come out the other end stronger.
How to revel in the joy (oh, the joy!) of finally being a mom to our adopted daughter without suffocating her or losing myself again. I happily handed my heart to her the day she was born and shaped my world around her daily schedule. Now I am being taught how to step back into the periphery as she nears her teen years and begins her own discovery of who she is and what makes her happy.
And finally the other big missing puzzle piece for me: how to create my life's work using every skill I've accumulated along the way to build something out of nothing. Something that fulfills and rewards me every day but yet is still more than me. (Yes I know, it was a riddle to me too.) This required me to dive deeper under the surface than I was used to and hold my breath longer than was comfortable. Yet because I had been cracked wide open, navigating the depths of my soul became a lot easier. I had to be exposed to the dark so I could find the light.
And happiness got even deeper.
Slowly I began to solve the riddle, figuring out what I didn't want as much as I figured out what I did. By operating consistently from the place of what makes me genuinely happy and accepting nothing less, bit by bit I put it all together and kindred was born.
As I reflect back on everything that led to this moment, it is clear to me that the very obstacles that tested my mettle beyond anything I could have ever imagined were also responsible for taking me to a level of happiness I have never known.
I hope everyone gets there, someway, somehow.
___________________________________________________________________
Does someone you know need these words today?
If this meant something to you, please join me at kindred. In addition to my personal blog, you'll learn about how we make a difference in someone's life just when it matters most.
REAL LIFE. REAL NEWS. REAL VOICES.
Help us tell more of the stories that matter from voices that too often remain unheard.