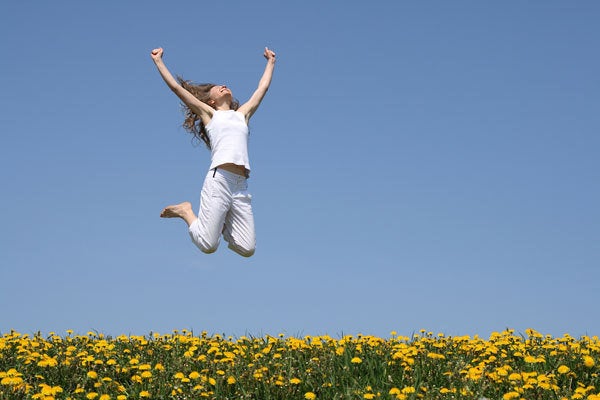 As I've studied happiness over the past few years, I've learned many things that surprised me. Each day for last two weeks, I've been debunking one "happiness myth" that I believed before I started my happiness project. Yesterday I wrote about Myth No. 9: Spending Some Time Alone Will Make You Feel Better.
Happiness Myth No. 10: The Biggest Myth -- It's Selfish and Self-Centered To Try to Be Happier.
Myth No. 10 is the most pernicious myth about happiness. It comes in a few varieties. One holds that "In a world so full of suffering, you can be happy only if you're callous and self-centered." Another one is "Happy people become wrapped up in their own pleasure; they're complacent and uninterested in the world."
Wrong. Studies show that, quite to the contrary, happier people are more likely to help other people, they're more interested in social problems, they do more volunteer work, and they contribute more to charity. They're less preoccupied with their personal problems. By contrast, less-happy people are more apt to be defensive, isolated, and self-absorbed, and unfortunately, their negative moods are catching (technical name: emotional contagion). Just as not eating your dinner doesn't help starving children in India, being blue yourself doesn't help unhappy people become happier.
I've certainly noticed this about myself. When I'm feeling happy, I find it easier to notice other people's problems, I feel that I have more energy to try to take action, I have the emotional wherewithal to tackle sad or difficult issues, and I'm not as preoccupied with myself. I feel more generous and forgiving.
As I've worked on my happiness project, one of my biggest intellectual breakthroughs was the identification of my Second Splendid Truth. There's a circularity to it that confused me for a long time. At last, one June morning, it came clear:
One of the best ways to make yourself happy is to make other people happy;
One of the best ways to make other people happy is to be happy yourself.

Everyone accepts the first part of the Second Splendid Truth, but the second part is just as important. By making the effort to make yourself happier, you better equip yourself to make other people happier, as well. It's not selfish to try to be happier. In fact, the epigraph to the book The Happiness Project is a quotation from Robert Louis Stevenson: "There is no duty we so much underrate as the duty of being happy."
On a positive psychology listserv, I read comments by Professor Todd Kashdan, and I see he did an interesting study on the relationship of gratitude to happiness -- and how men are much less likely to feel and express gratitude than are women.
New to the Happiness Project? Consider subscribing to my RSS feed.
Related