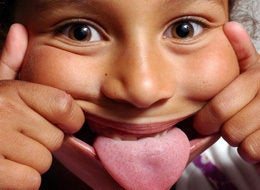 Keep humming "Don't Worry Be Happy". The 1980s New Age-inspired hit got it right. New research shows being happy can add several years to life.
"Happiness does not heal, but happiness protects against falling ill," says Ruut Veenhoven of Rotterdam's Erasmus University in a study to be published next month.
After reviewing 30 studies carried out worldwide over periods ranging from one to 60 years, the Dutch professor said the effects of happiness on longevity were "comparable to that of smoking or not".
That special flair for feeling good, he said, could lengthen life by between 7.5 and 10 years.