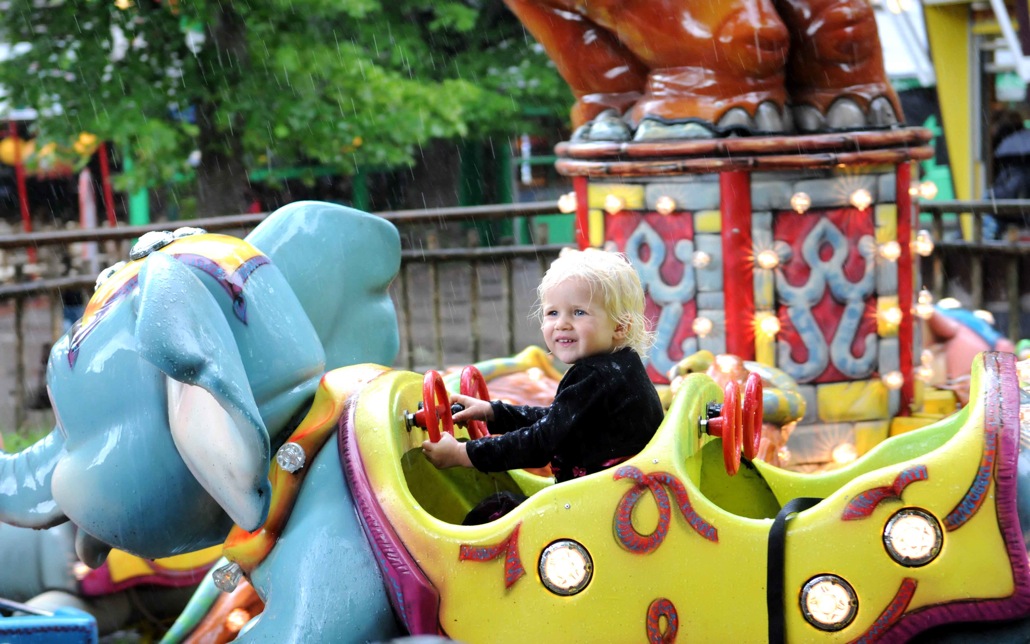 Photo credit: Mads Alenkær
A Sunday before summer, I asked if Mads and the kids wanted to join me at Queen Louise's Teahouse. My son responded with a prompt no, but the others were willing to go. Bella insisted on her biggest dress and glittery shoes, and off we went.
When we arrived at the Teahouse, there were so many ladies that we had to leave. Before I could spend much energy on my pity the girls moved on and suggested a trip to an amusement park. Since we were all dressed up.
Amusement parks are not some of my favorite places, but I went along with the idea and soon after we were surrounded by loud machines and twinkling lights.
Bella chose to start with the little elephants. During the first ride she had a very tight expression on her face while she was clinging to the steering wheel. We all yelled enthusiastic that she could fly up and down if she pushed a little button. And with great courage she slowly pushed the button without knowing the outcome.
After a carousel ride, Bella wanted to revisit the elephants. And this time she was sitting with a huge grin on her face, and at the same time mastering both steering wheel and button.
I asked Elvira if she wanted to join me in the roller coaster when I saw that she was longing for a similar experience. As we flew away in great speed she almost left her body in terror of the unknown. On our way out she told me, she was looking forward to the next ride because she would be able to enjoy it more.
In the car home I was contemplating my takeaways from the day while the girls were smothering the back seat with candy floss:
It takes a great deal of courage to throw ourselves into things we haven't tried before and glide with life without knowing where it leads us. But it's also in the breathless moments we feel life the most. Excitement and pleasure reunite in deep bubbles of joy, and after that, practice makes perfect where we are led toward new heights.