On August 26th, 1920 the Passage of the 19th Amendment Granted Women the Right to Vote.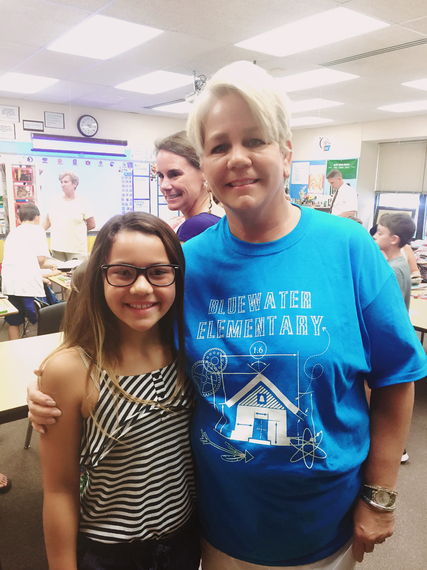 (Photo credit: Jen Floro)
Ten-year-old Ava Floro hopped into her mom's car and said, "Mommy! Today is the day that women got the right to vote!" Ava's mom, Jen Floro, a bonafide feminist with a broad, radiant smile (and, full disclosure, a good friend of mine), beamed at her spirited young daughter and said, "how did you know that, Ava?"
"Mrs. Lofe told us today," Ava explained, adding that every day her 5th grade social studies teacher -- at Bluewater Elementary School in Niceville, Florida -- tells them "about a holiday and today it was about women getting the right to vote."
When Jen asked Ava if she knew what the holiday meant, Ava said, "well, she (Mrs. Lofe) said there was a time when women were not treated equally and getting the right to vote was a way to get treated better, the same way men do." Mrs. Lofe gave them a form that helps them learn about it too, called the "Anticipation Guide."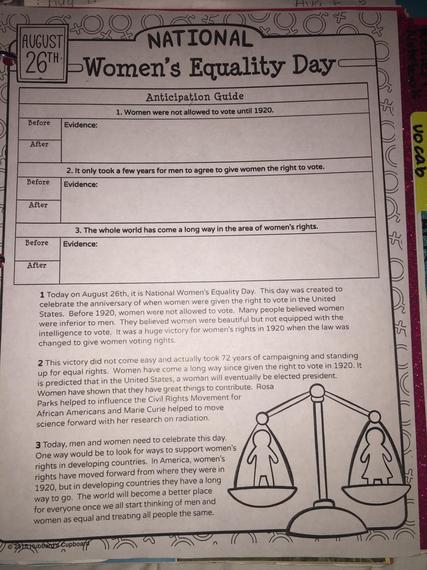 (©2015 by Hubbard's Cubbard)
In honor of Ava's enthusiasm for this auspicious anniversary, and with climate change an urgent and higher-profile issue in this crucial 2016 election (and more extreme weather events), I decided to explore the impact of climate change on women's voting habits, as both elected officials and as voters.
(a) How have female elected officials used that hard-won vote on issues related to clean energy and the environment?
Rachel's Network, a non-profit women's organization focused on environmental issues, is soon issuing their periodic report on how female Members of the U.S. Congress vote on environmental issues. Called "When Women Lead" it is based on the League of Conservation Voters' (LCV) National Environmental Scorecard. These are votes on issues related to: air quality, clean energy, climate change, oil/gas drilling, land and forests, oceans, toxins, transportation, water, and wildlife.
The report will be published in a few weeks, but they gave me a preview. According to Erica Flock, Communications Manager at Rachel's Network, in 2015 in the Senate, women received an LCV score of 70.6 vs. men at 37.8. That means female Senators voted pro-environment nearly twice as often as male Senators - and nearly three-fourths of the time. In the House, Congresswomen received an LCV score of 68.95 - nearly identical to the female Senators, while the Congressman received a score of 44.56, or slightly more pro-environment than their Senate counterparts
For example, the bill on clean energy tax credits went down in the Senate 51 to 47 on almost party lines (two Republicans voted for it, both men: Senator Grassley of Iowa and Senator Mark Kirk of Illinois). Then there's the budget amendment "Responding to the Threat of Climate Change," to create a "deficit-neutral fund" to pay for mitigating "the threat climate change poses to the economy and national security." It passed in the Senate 53-47, with two Republican votes, Senator Lisa Murkowski of Alaska and Senator Mark Kirk of Illinois.
b) Do women voters choose their candidates based on environmental and climate change issues?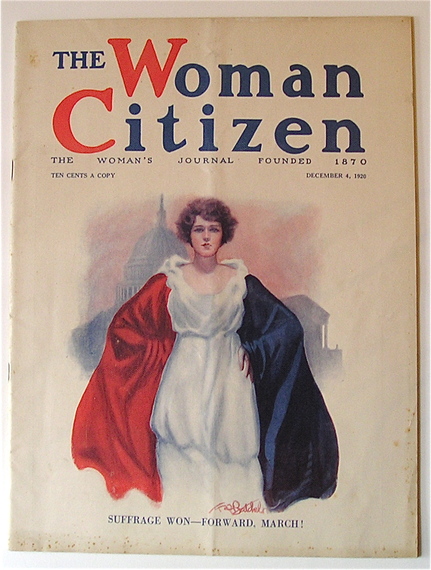 Pew Research found that "the politics of climate change could in part explain the gender divide... (because) in the U.S., a higher share of women (52%) than men (44%) tends to lean Democratic. And by roughly three-to-one, supporters of the Democratic Party are more likely than Republicans to consider global climate change a very serious problem." In this year's election, the parties are taking completely opposite positions on energy and environment issues, as I explained in my blog after the political conventions.
Demographic changes may alter the outcome of this election from past trends too, including the 50.3 million Millennials registered to vote, many for the first time. A November 2015 poll by ABC News and The Washington Post found that "76 percent of 18-29 year olds say that climate change is a serious problem facing America," with 63 percent saying it's a "very serious problem."
Since women tend to be more Democratic and more pro-environment, it is likely that Millennial women follow this trend as well, especially because they've been surrounded by eco-habits all their lives. As Next Gen Climate states on their website, "Much more than previous generations, Millennials grew up with things like recycling, turning off appliances and lights when not in use, and awareness of energy efficiency as the norm. As a result, environmental concerns are ingrained in their identity, and young voters understand the importance of protecting our climate. This should come as no surprise given that a failure to do so will have grave consequences for their health and economic well-being."
But will it drive their vote?
In the 2012 election, a Stanford University study found that 80 percent of people who heard a pro-environment message from a candidate chose that candidate, according to Climate Desk (published in The Atlantic.
Too bad Ava Floro is not old enough to vote yet, but she says she would vote for Hillary if she could.-- but she wanted her good friend Jade to be the first woman president.
Tell us how climate change and energy issues sway your vote! @joanmichelson or on the Green Connections Media Facebook page (LINK) Listen to innovators and leaders in clean energy and sustainability on the acclaimed Green Connections Radio podcasts on iTunes
Calling all HuffPost superfans!
Sign up for membership to become a founding member and help shape HuffPost's next chapter