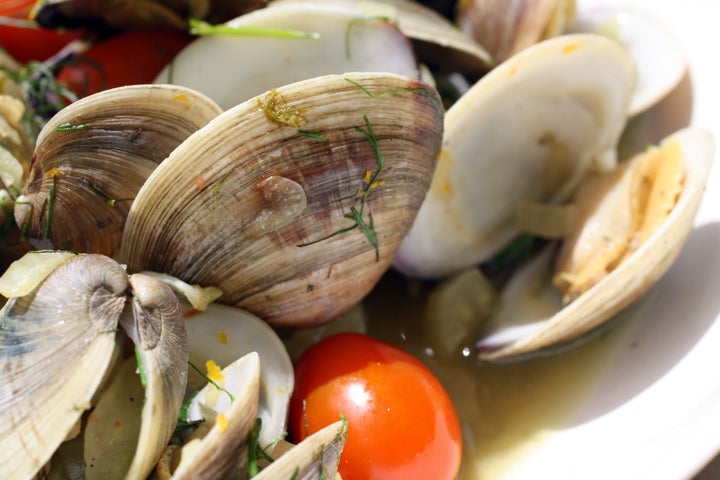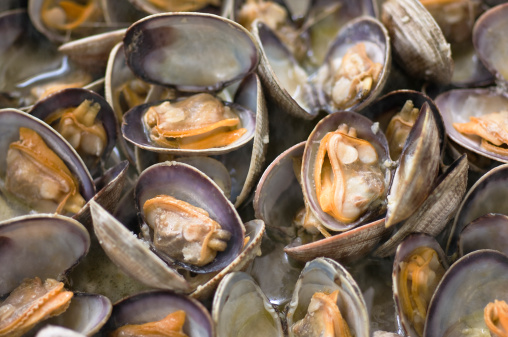 A bunch of severely-depressed clams.
Kerala, India - A highly respected scientist has determined, contrary to popular belief, that not only are most clams not happy, they are in fact severely depressed! Dr. Patra Gupta, of the Kerala Institute of Undersea Study, monitored over 1,000 clams closely for seven years. "The results speak for themselves," states Gupta.
Those results indicate, for one thing, that the clams' liquid secretions are identical in DNA structure to human tears. "Clams also have less mobility than almost any other living creature, one of the sure signs of depression, " adds Gupta. "They don't fight back, don't react to pain, take no interest in their appearance, don't play or communicate. I've seen suicidal individuals with more zest for life, coma patients with a greater level of activity. These clams have less than zero interest in living; we might as well eat them."
Gupta's team attempted to generate some degree of happiness or life in the clams, introducing them to the far peppier shrimp, scallops, crab, lobster, even angel fish. But nothing. "Those clams couldn't have cared less; they scarcely peered out of their shells. It was quite rude, actually. We're getting in touch with a fish therapist to see if counseling might help, but quite honestly, I'm not holding out a lot of hope for it. I think we're just going to have to face the fact that clams as a species are severely depressed."
Photo Credit: Taesam Do/Getty Images

REAL LIFE. REAL NEWS. REAL VOICES.
Help us tell more of the stories that matter from voices that too often remain unheard.