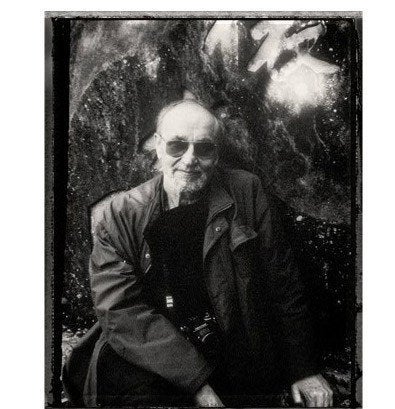 Today is Bastille Day, and we could think of no better way to celebrate the Fête de la Fédération than by sharing the work of prolific French publisher, art director, film producer, and curator Robert Delpire.
Delpire was turned on to photography as a 23-year old medical student, after becoming the editor of the cultural bulletin for doctors. That same year he published a photography journal entitled "Neuf" (for 'nine' and 'new'), that would evolve to include works from photography greats like Brassai and Cartier-Bresson.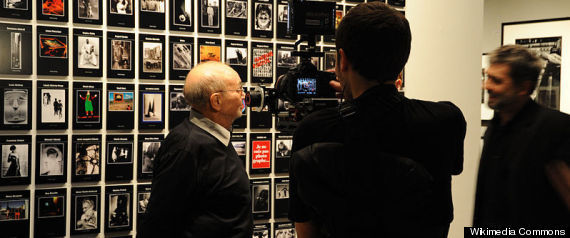 One of Delpire's pivotal contributions to photography was publishing the work of an unknown, Robert Frank. "Les Americains," the seminal collection of American everyday life as seen on Frank's road trip, have become key visuals of American life. Delpire also ran a publicity agency, organized exhibitions at the Centre National de la Photographie, and became the first French publisher of Maurice Sendak's "Where the Wild Things Are."
Delpire's keen eye and deep sense of understanding spurred a life of prolific accomplishments connected by a devotion to experimentation and undiscovered talent. His impact on photography, film and fashion is undeniable, whether in France or around the world. An exhibition at Aperture Gallery honors Delpire's projects and partners. The show is a can't miss for Bastille Day festivities, along with fireworks.
Sarah Moon, Delpire's wife, is an avid photographer as well. An ex-fashion model, Moon captivated her viewers with photographs that were soft and surreal, dreamy with a streak of melancholy. She created advertising visions for major fashion houses like Chanel and Commes des Garcons. We asked Moon some questions about the exhibition in her husband's honor, Delpire & Co.
HP: How did you decide to start "Neuf", an art magazine for doctors? How do art and science/medicine relate to each other?
SM: Bob was a student and working at the medical school which asked for a newspaper relaying the activities of the school. He said he would take care of it as long as it could be a magazine including artists, painters, photographers and writers. To finance it, he would ask the pharmaceutical laboratory to put up the money and that is how he met the people he admired. He did it, and it worked and was its first edition.
HP: What is the back story to publishing Robert Frank's "The Americans"? How did you find Frank and what did you initially think of his work and the series?
SM: In the 50s, Robert Frank who had seen Neuf came to show his pictures from Spain. They became friends, then they did The Americans together never thinking it would become an iconic book.
HP: Who is someone you wish you would have published and why? Do you always go on instinct when you decide to publish someone?
SM: Diane Arbus and Irving Penn.
Be sure to check out "Delpire & Co." at Aperture Gallery before July 19. Happy Bastille Day!