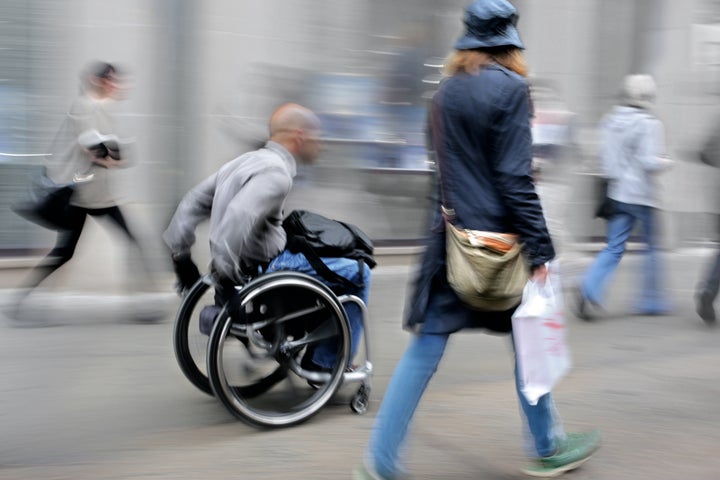 On December 19th, 2015, the Stephen Beck Jr., Achieving a Better Life Experience (ABLE) Act turns one-year-old. In its most basic sense, this long sought after piece of legislation, now law, allows millions of Americans with disabilities nationwide the ability to save money for their future while not jeopardizing their eligibility for vitally important federally-funded supports such as Social Security and Medicaid. For many millions of future eligible individuals with disabilities, ABLE has positive features, such as account funds growing tax-free.
However, nowhere yet in this country, can an eligible individual with a disability open an ABLE account to begin to save, set goals related to education, employment, community living, improved health and wellness and improved independence. But, the progress made in the past 12 months by federal agencies, state legislatures and agencies, and financial service companies has been strong -- just last month, the Department of Treasury and IRS published proposed rules to guide states.
Over the course of the last year, the disability community successfully pushed bipartisan ABLE legislation in 34 states, plus the District of Columbia, that will create the framework for an effective program that offers ABLE account owners diverse investment options for short-term needs and longer-term growth for future needs and higher cost qualified disability expenses.
But the power and potential of ABLE is much more transformative. For more than 30 years, individuals with disabilities have had to settle for a life sentence of poverty in order to receive a monthly SSI payment and access to healthcare through Medicaid, as a result of a $2,000 resource limit that precludes saving and diminishes one's interest in meaningful work. An ABLE account becomes a down payment on freedom and independence. For a family who has a new baby with developmental disabilities, there is now an opportunity -- with minimal red tape -- to set up an account and begin to save for future goals related to education, employment, housing, accessible transportation and much more.
For a working-age adult, expectations are expanded because of ABLE, and new dreams take shape about going back to school, starting a business, owning a home or purchasing technology. Put more simply, the ABLE Act levels the playing field and ensures equal opportunity, as well as meaningful participation, in the social and economic mainstream.
In 2016, we expect at least five to 10 states to be open for business. Given the enthusiasm that has surrounded the implementation of this new law, we are excited for the potential to have a significant number of enrollees in Year One. Once beneficiaries are enrolled in their ABLE programs, we will have a better idea on the behavior of individual investment choices, savings goals and disbursements that significantly assist the beneficiary in maintaining and improving their health, independence and quality of life.
Happy Birthday ABLE! As we turn the page on 2015, and turn our sights on 2016, we believe the New Year will be a year of joyous celebration as individuals with disabilities and their families open ABLE accounts and begin to design personal pathways that change their world embraced by inclusive communities.
Dream big. Be enabled. Be empowered. Set savings goals. Enlist support of family and friends. Be ready for a more self-determined and self-directed future. Be ready to make your first contribution to a down payment on freedom.
Calling all HuffPost superfans!
Sign up for membership to become a founding member and help shape HuffPost's next chapter