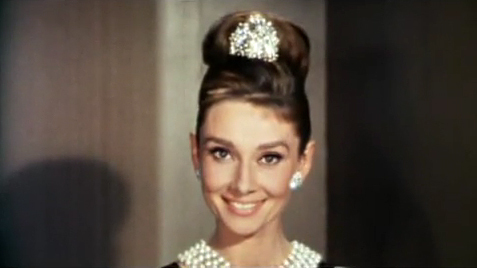 Yesterday (May 4th, 2014) would have been Audrey Hepburn's 85th birthday. She died at the age of 63, on January 20, 1993, with a sadness in her heart that was the secret behind her legendary looks, timeless movie characters and tireless activism for children which will all endure long after her death.
When Hepburn died in her home in Switzerland, she was surrounded by her family and friends. That, according to her son Sean Hepburn Ferrer's book "Audrey Hepburn, An Elegant Spirit," was her greatest ambition throughout her life: to have all her family and loved ones together. Her last words spoke of her second greatest cause: the world's poorest children.
"I don't understand why there is so much suffering for the children," she said before closing her eyes for the last time, according to Ferrer. These final words reaffirmed her lifelong crusade for children's rights. They also signified that Audrey Hepburn knew how and when she was going to die.
Less than three months earlier she had been diagnosed with terminal abdominal cancer.
Her final act was a mission to Somalia in September 1992 as the ambassador for UNICEF (United Nations International Children Fund). The press, still enchanted by the Hollywood legend, drew attention to the Somali issue and awakened the world into action.
Her first contact with the UN was not as an ambassador for children but as a hungry child herself. Hepburn, who was born in Belgium on May 4, 1929, to a Dutch Baroness and a British father who abandoned her when she was six, lived in The Netherlands during The Second World War. In 1944, there was a winter of famine worsened by the Nazi's seizing of any food or fuel for themselves. Fourteen-year-old Hepburn suffered from near starvation, malnutrition, anemia and depression. After the war ended the next year, she was one of the many children who received medication, clothing, and food from the UN relief units, according to her principal photographer and close friend Bob Willoughby's accounts in "Remembering Audrey."
Her experiences in the war not only defined her life work for the world's children but also robbed her of her dream to become a prima ballerina. Though she moved back to London in 1945, studied with the best teachers, and was their favorite student, she couldn't compete with those who were well fed and took classes throughout the war, according to Ferrer's biography of his mother. Her failure at achieving her dream is what drove her to modeling and acting.
After a few minor theater and movie roles in Europe, she landed the role of "Gigi" on Broadway. It opened around Thanksgiving in 1951, and that's when it all began. She beat Elizabeth Taylor for the role of Princess Ann in "Roman Holiday" in 1953. America and the world fell in love with the thin actress with big eyes and dark eyebrows who delivered her lines with all the pain and vulnerability she had inside of her, according to Willoughby.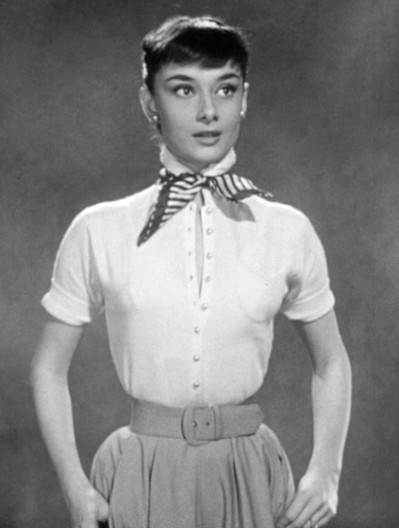 Over the next 13 years, she acted in 15 films, many of which are hailed as classics including "Sabrina," "War and Peace," "Funny Face," and "My Fair Lady." In 1967, she stopped acting in films because her two sons, Sean Ferrer and Luca Dotti, began school. She didn't want to be away from them for months at a time. They settled in Tolochenaz, Switzerland, far away from the Hollywood limelight. In 1988 she took on her role as UNICEF Ambassador and conducted over 50 missions around the world before her death.
According to her son's accounts, the woman famous for her striking looks often found herself ugly and didn't see health or beauty as physical things. Her favorite poem was Sam Levenson's "Time Tested Beauty Tips," which begins, "For attractive lips, speak words of kindness. For lovely eyes, seek out the beauty in people. For a slim figure, share your food with the hungry..." She lived her life by these words and strived for simplicity.
"Boil it all down to what counts the most: What is the essence of what you are trying to do? What's the most important thing?" she would tell her sons. "Things only get complicated when you are trying to address too many issues." It was this simplicity that helped fashion her classic iconic "look," which was based on hers and Hubert de Givenchy's values of "less is more."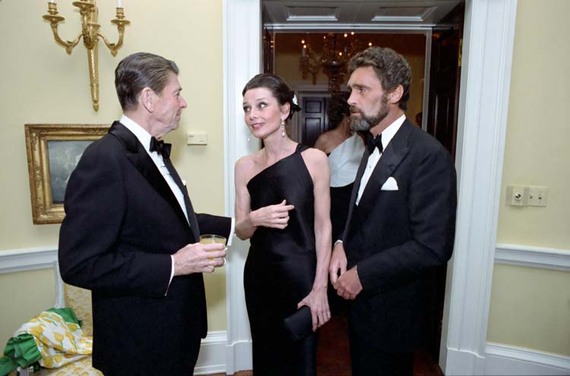 Hepburn is one of the few people who won an Academy, Emmy, Grammy, Golden Globe, and Tony award. She also received The Presidential Medal of Freedom for her work with UNICEF and was awarded posthumously The Jean Hersholt Humanitarian Award in 1993. According to Ferrer, although she was grateful for her achievements in film and in life, she was never proud them. She would only say about her work with UNICEF, "I can do very little."
Popular in the Community