I can't believe Bruce Springsteen turned 67.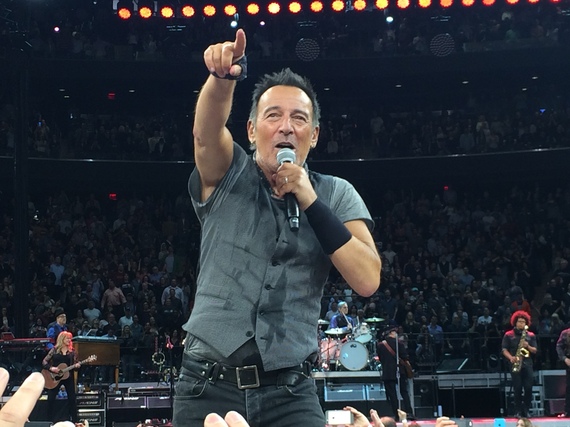 I just saw him play for 4 hours on the final stop of his 2016 River Tour in Foxboro, Massachusetts. He looked like he could go another 4. With his memoir, Born to Run, due out in a few days, The Boss, is finally ready to tell the world his entire story. Born to Run is the authentic American Dream, complete with all the struggles, heart breaks and triumphs. Bruce Springsteen is a national treasure that remarkably seems to be getting better with age. The "Pied Piper of Rock 'n Roll" inspires like no other entertainer and continues to shower his loyal tramps with meaning, purpose and joy. We passionately follow the only "Boss" we listen to....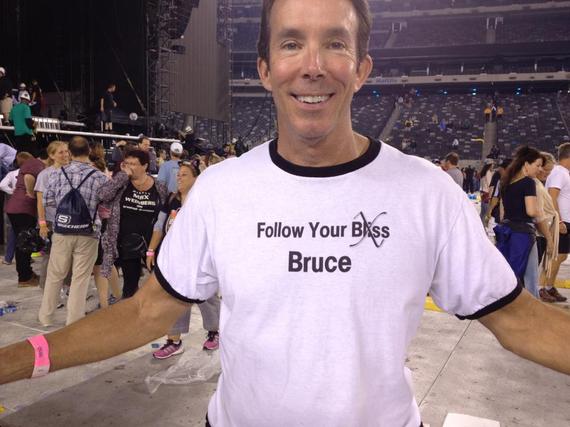 From the darkness to the light, from the Backstreets to The Promised Land.
Bruce, whatever you may wish for- I can only hope it includes more music and more live shows. That aside, here's a few personal requests you may or may not choose to incorporate before you blow out your candles. Dream Baby Dream.
I wish we could have a baseball catch...I recall you throwing the ball around with The Smithereens' Pat DiNizio... and well...bucket list.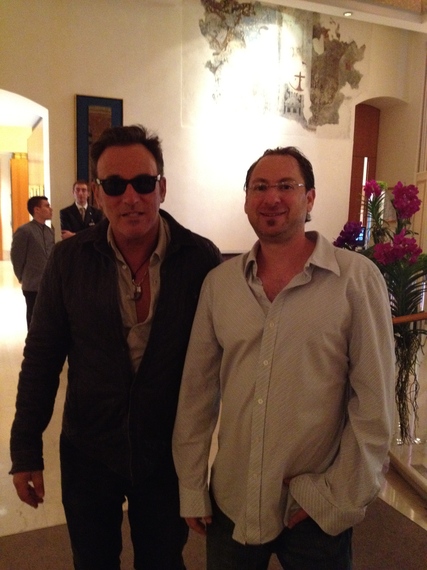 I wish we could have a beer together..."Is there anybody alive out there?!" who guys want to drink with more than you?! We met briefly one night in the lobby of your Milan hotel in 2013. I need more time. I have a lot to talk to you about- and it's mostly about Pretty Flamingos, Red Headed Women and Girls in their Summer Clothes.
I wish you will play at my wedding...I'm well aware the only wedding you're likely playing next is your daughter's. I've already tried dancing with her at one of your shows- I'm all in. And I'm happy with the "package deal." Please tell Patti she can yap all she wants from the back seat.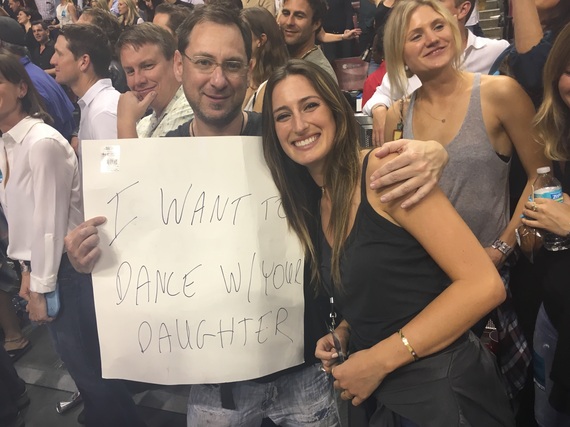 And finally, as a proud fellow Libra...
I want to wish you, on behalf of all the world-wide tramps like us- many more Glory Days ahead. F Donald Trump! You've already made America great again...and again!
Thank you Bruce for everything you've provided.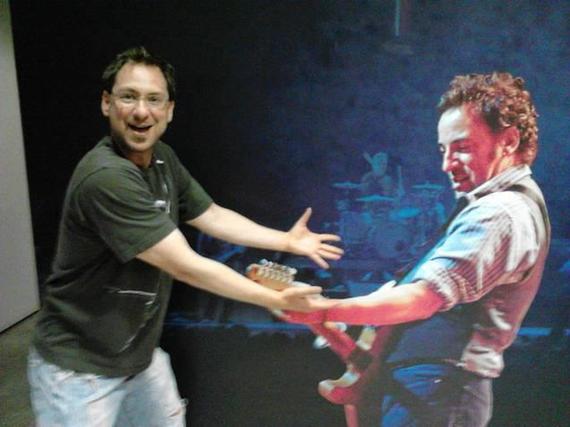 Thank you for turning grown men, like myself, into giddy little boys.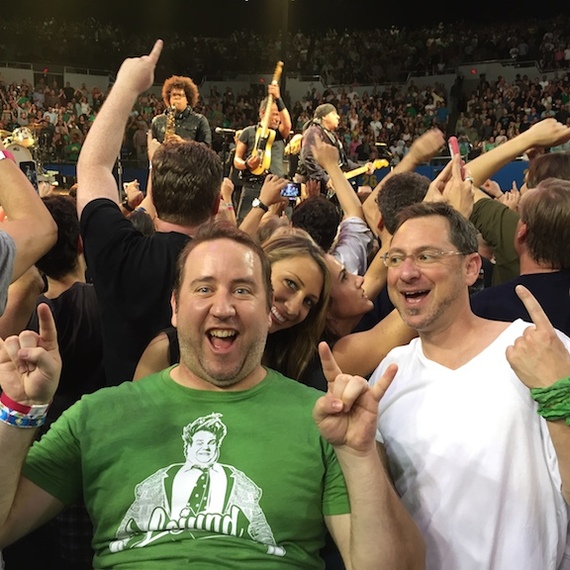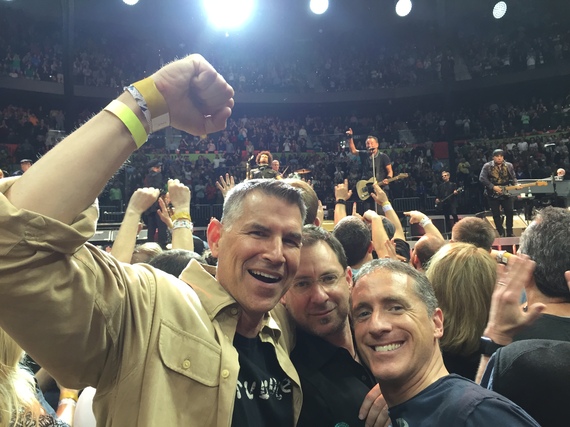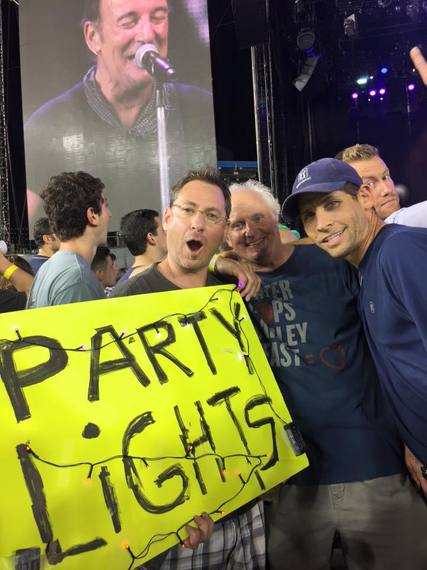 Thank you for being "rock and roll future" and forever, "a cool rocking Daddy!"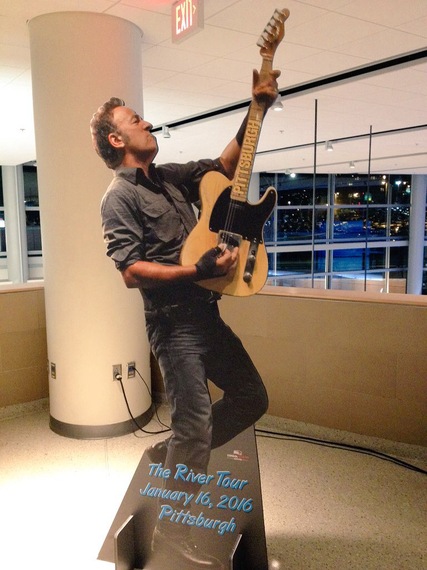 Enjoy your upcoming Book Tour! We'll be seeing you!
Best Wishes,
Steve Matoren
@imaliveoutthere
*All photos courtesy Steve Matoren
Popular in the Community