If you go on Google today you'll see that it is the birthday of the Irish horror writer Bram Stoker. The man behind "Dracula" would turn 165 years old if he were still magically alive today.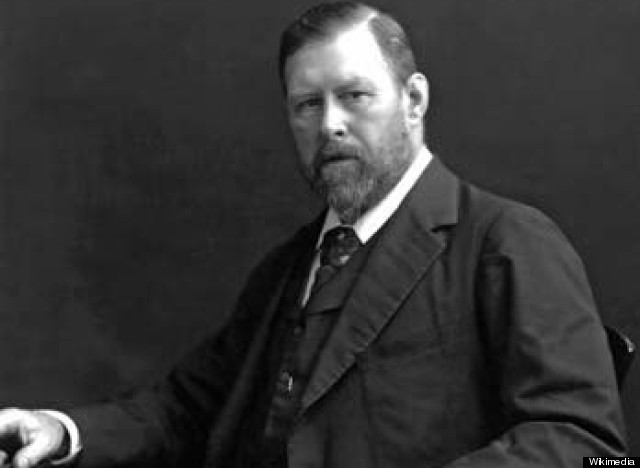 Bram Stoker
During his lifetime, Stoker was not famous for his affinity for vampires. Instead, he was known as a personal assistant to an actor in London. But it was during his time as a PA that Stoker began to write, producing the novel "The Snake's Pass" in 1890 and then "Dracula" seven years later.
Written as a collection of fictional diary entries, news clippings and correspondence, "Dracula" paints tells the story of a terrifying count, doomed to a nocturnal life of blood-sucking. Stoker did not invent the concept, as vampire lore had been around for some time, but his novel defined the creature in its modern form, spawning a number of theatrical, film and television adaptations.
So in honor of the novelist's birthday, we've put together a slideshow of some horrifying images of vampires in art, from Munch's scarlet beast to Mikhail Vrubel's eerily beautiful demon. Scroll through the slideshow below and let us know how you are celebrating Stoker's b'day in the comments section.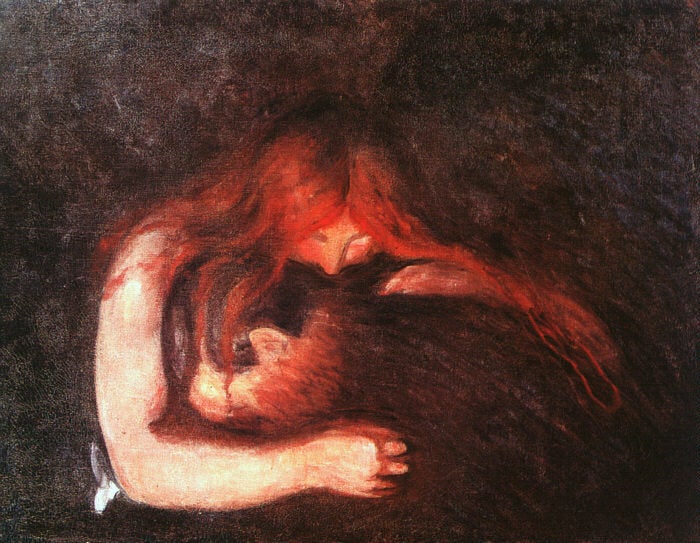 Vampires In Art
Popular in the Community