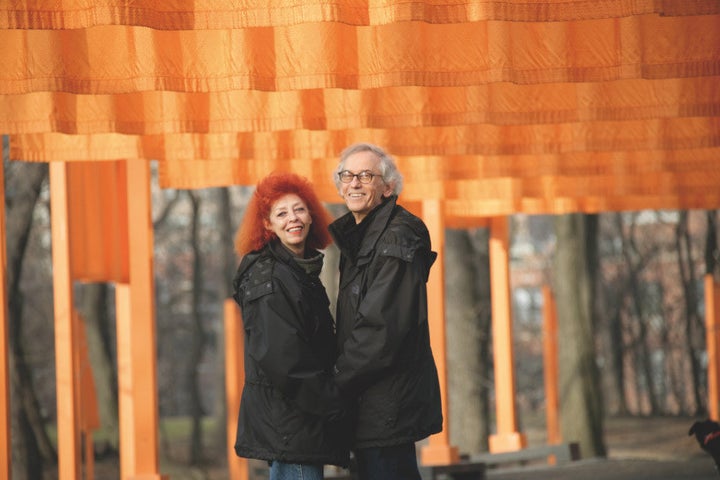 Husband-and-wife artist duo Christo and Jeanne-Claude were both born 77 years ago today. The lovers traveled the world wrapping cliffs in fabric and giving islands skirts, making their relationship seem almost magical.
The story of the young orange-haired Jeanne-Claude falling for starving artist Christo is the kind of fairy tale adults, artists and weirdos can believe in. The two went on to make massive-scale, ephemeral environmental artworks purely for the sake of beauty. Although Jeanne-Claude passed away in 2009, the team continues to create and realize their vision.
Christo was born in Bulgaria and Jeanne-Claude, Morocco. They met in Paris in 1958 where Christo was scraping by painting portraits. Six years later the couple moved to New York to pursue art together. (Jeanne-Claude, who studied philosophy in school, became an artist out of her love for Christo. She constantly says in interviews and lectures, "If he were a dentist, I would have become a dentist.")
Together, Christo and Jeanne-Claude created ephemeral installations which combined urban planning, architecture, engineering, performance and sculpture. All of the works are funded by the artists themselves. The works' massive scale, large cost, temporary life-span and resistance to conceptual meaning gained Christo and Jeanne-Claude their fair share of critics. Yet the duo was committed to the pure joy of an aesthetic experience, especially one that does not last.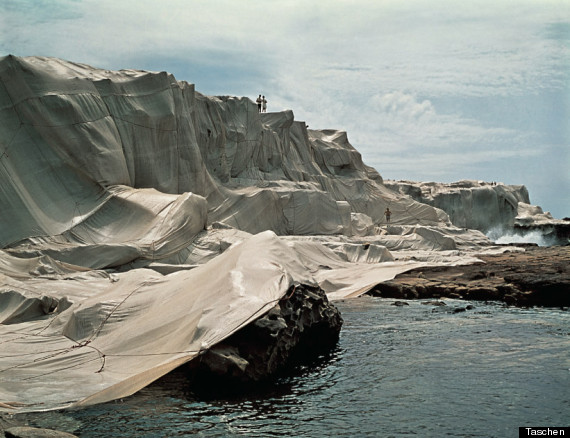 Nonetheless, many of their works, when finally experienced in person, received high praise. For "Wrapped Coast" in Australia, Christo and Jeanne-Claude wrapped the coast of Little Bay with 95,600 square meters of fabric, making it the largest work ever made at the time. The work's magnitude turned a natural space into a surreal playground, in which the jagged edges of the cliff shape the ghostly fabric, allowing it to fold and shadow in unpredictable ways. In took viewers an hour to see the entire span of the work, and ended up positively influencing the Australian art scene. Wrapping became a trope of the pair, who also covered trees, Berlin's Reichstag and even Snoopy's house.
Other artworks faced more difficulty. "Valley Curtain" stretched 14,000 square meters of cloth across Rifle Gap, a valley in the Rocky Mountains. After finally gaining the funds to complete the work, the orange curtain was demolished by natural elements before installation. After another was made, it was again destroyed by a storm only a day after its installation.
The artists installed bubble-gum pink skirts to 11 islands in Miani's Biscayne Bay and brought 3,100 umbrellas to California and Japan simultaneously to be experienced by millions of people. In 2005 they created "The Gates" in Central Park, erecting 7,503 marigold fabric gates over 37 km.
The pair always refused to provide a purpose or meaning to their works outside the experience of seeing itself. Christo and Jeanne-Claude enchanted the world with their unexpected altars to color and shape, bringing millions of people sights they once thought impossible. We wish them a very happy birthday today.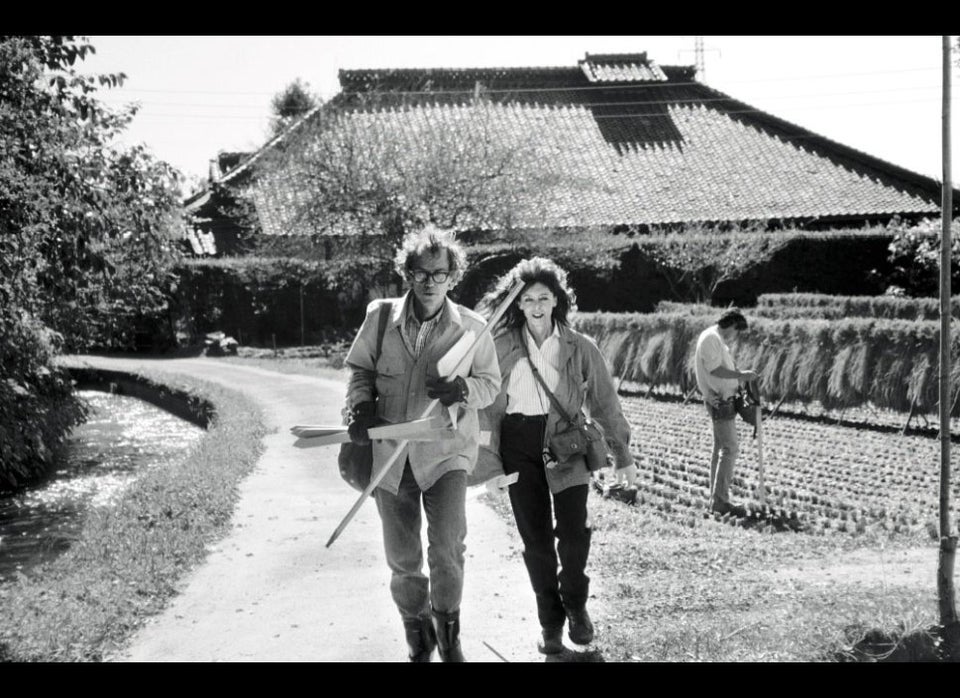 Christo And Jeanne-Claude
Related
Popular in the Community