 The Clean Water Act turns 40 this week and boasts an incredible record of success protecting the water we drink and the rivers and lakes that we rely on for fishing, swimming and wildlife habitat.
Anyone who remembers the infamous impetus for the Act -- the pollution-choked Cuyahoga River catching fire in Cleveland in 1969 -- knows how far we've come and all the good this law has done.
Let's not overlook those gains and, indeed, we should pause for celebration. But let's not stop there. The world is changing rapidly around us, and it's now time for the Clean Water Act to come to the rescue of our oceans.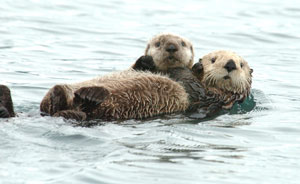 Carbon pollution spewed from power plants, cars and factories is raining down on our oceans -- some 22 million tons every day. That's making seawater more acidic and triggering a troubling crisis for marine life. Coral reefs are dying, shellfish hatcheries are failing and the vast food chains that feed everything from otters to whales are poised to break apart.
Fossil fuels have already increased seawater acidity by 30 percent. On the current course, one in three marine species will be condemned to extinction before the end of the century by acidification.
Without a doubt, ocean acidification poses the biggest threat facing our oceans in the past 300 million years. The Clean Water Act can help.
By employing this time-tested law, we can improve monitoring, identify waters impaired by acidification, and even curb carbon pollution. While the Environmental Protection Agency has acknowledged that the Clean Water Act has the breadth to address ocean acidification, we have yet to see real action taken against acidification.
EPA needs to be emboldened to use the Clean Water Act to save our sea life from ocean acidification.
Yes, let's celebrate the Act this week and all that it's done over the last four decades to safeguard people, wildlife and our environment. Then let's get to work on the next chapter.
Popular in the Community