Colin, a boy from Kalamazoo, MI, is turning 11 on March 9, and is in for a major birthday surprise.
It all started when a short conversation devastated his mother, Jennifer. Mom told WOOD TV that when she asked Colin what he wanted to do for his birthday, he said he didn't want a party. "Mom, who am I going to invite? I don't have any friends," he explained.
Colin was diagnosed with a disorder similar to autism about a year ago, the news outlet reports. Because of it, he has difficulty socializing.
So, mom took action. She created a Facebook page for family and friends to send Colin birthday wishes so he could see exactly how loved he is.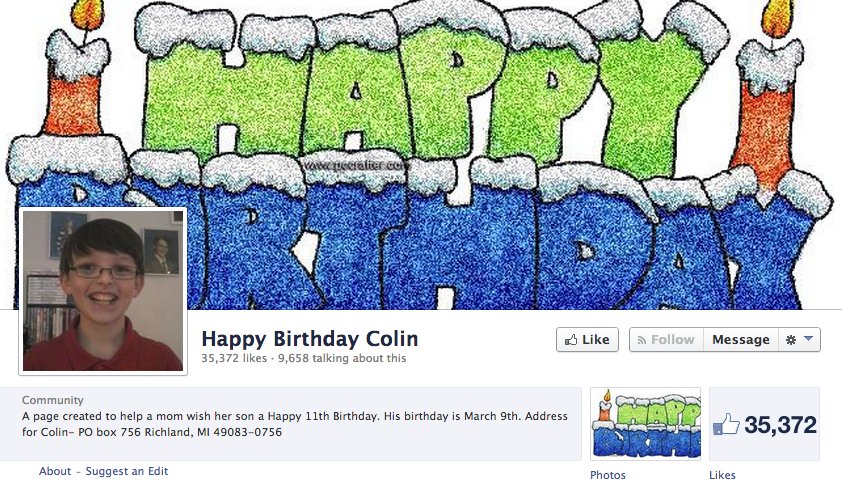 She wrote on the page's wall:
A few more friends show up than she expected. As of Tuesday evening, the page had more than 590,000 "likes" (with some help from Ellen DeGeneres!) and endless good wishes for Colin.

Before You Go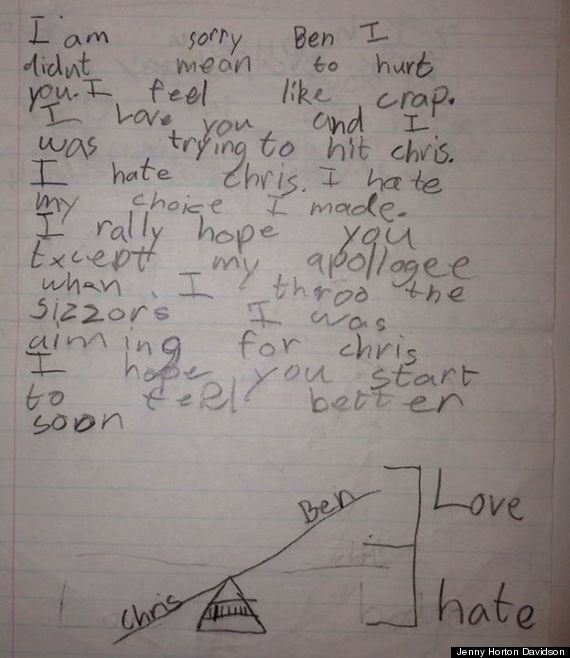 Cute Kid Notes