Dorothea Lange was an iconic American photographer, most famous for capturing the human strife and resilience during the Great Depression. Her photographs for the Farm Security Administration helped shape documentary photography as an artistic genre. We wish her a happy birthday on Saturday.
Lange was married to an economist, and when the Depression era began the two began interviewing and researching exploited, poor and forgotten American laborers. Lange began taking their pictures. Her photographs of the plight of families who fled the Mid West and South during the Dust Bowl made many people visible for the first time in their lives.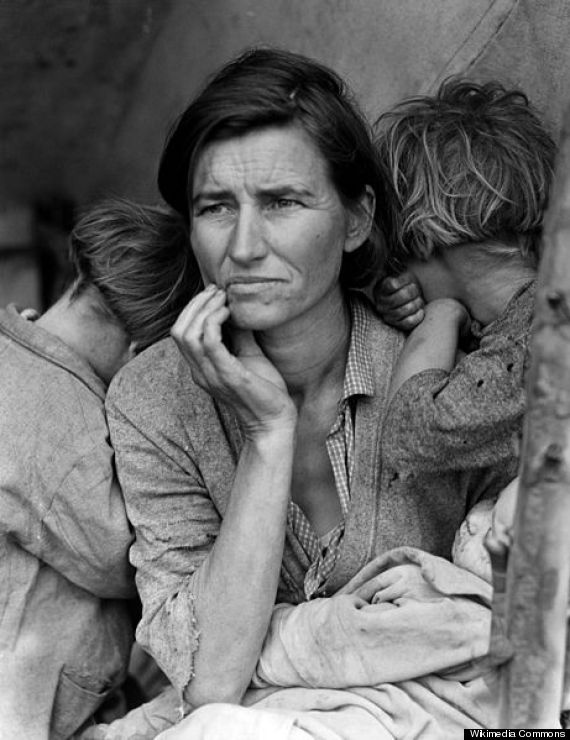 doroth
Her most famous photograph, "Migrant Mother," depicts a young mother, forehead wrinkled with worry, gazing out into the distance. Two young boys bury their faces into her back. Everyone's body is covered in dust. The image remains an emblem of hope in the face of struggle to this day.
Later Lange spoke about her encounter with the mother:
"I did not ask her name or her history. She told me her age, that she was thirty-two. She said that they had been living on frozen vegetables from the surrounding fields, and birds that the children killed. She had just sold the tires from her car to buy food. There she sat in that lean-to tent with her children huddled around her, and seemed to know that my pictures might help her, and so she helped me. There was a sort of equality about it."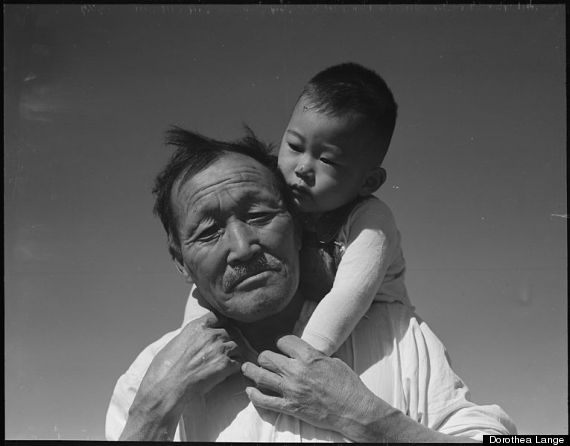 Lange also took on the role of American eyewitness in documenting the Japanese internment camps in 1942. Again her sharp eye and human compassion helped millions of people all over the nation connect and empathize with strangers in need. Her photos, quiet depictions of sadness and strength, illustrate the history of our country.
A critic once commented that after seeing a Lange photograph "You will find it hard to forget this material of human erosion," quoted in her "New York Times" obituary. We would like to honor Lange today, an artist and humanist who herself will never be forgotten.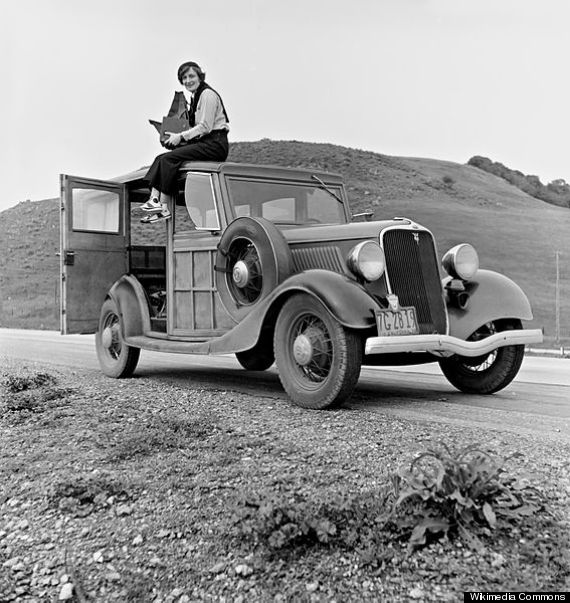 REAL LIFE. REAL NEWS. REAL VOICES.
Help us tell more of the stories that matter from voices that too often remain unheard.
BEFORE YOU GO