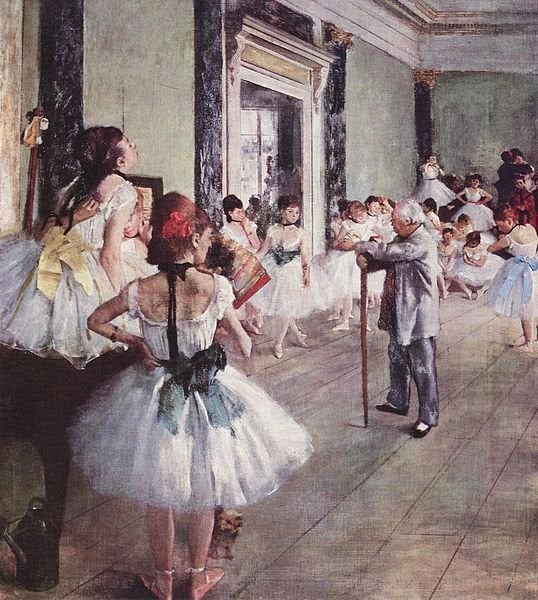 Today is the birthday of Impressionist extraordinaire Edgar Degas. The dreamy painter who idealized the beauty of ballet would turn 178 if he were magically still alive today.
Degas was born on July 19th, 1834 in Paris, France. His love for painting developed at an early age, and by the age of 18, he had turned his bedroom into a makeshift studio. In 1853, the young artist became a copyist, but in line with his father's requests, also enrolled in law school. Degas made little progress in his legal studies, and his admission to the Ecole des Beaux-Arts in Paris solidified his decision to abandon academia for the world of art. He traveled to Italy to marvel at masterpieces by Michelangelo, Raphael, and Titian, and upon returing to France in the late 1850s, fell headfirst into his new career.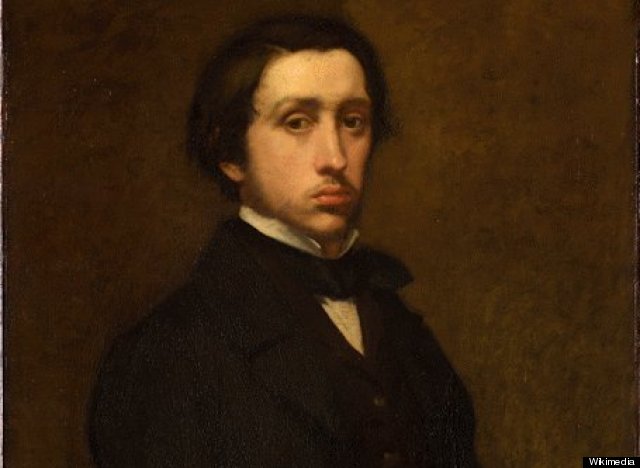 Self-portrait (Degas au porte-fusain), 1855
He first exhibited at the Salon in 1865, during the time of his historical paintings and studies of horses. After a short stint in the National Guard during the Franco-Prussian War, Degas ventured to New Orleans, Louisiana, focusing more on works depicting his family members. Back in France in the 1870s, Degas became disillusioned with the inner-workings of the Salon and joined a group of young independent artists who would later be known as the Impressionists. Although Degas abhorred the label, his association with the group that included Claude Monet and Camille Pissarro led to a betterment of his financial situation, allowing the painter to begin collecting works from the artists he revered.
Degas' opposition to the plein air studies of the Impressionists set him in a class of his own, despite the persistent inclusion of the artist in the movement by others. Instead of landscapes, he focused more on indoor scenes of Parisian life, such as the inside of dance studios and crowded restaurants. He retained his love of classical techniques, using clouded brushstrokes and exaggerated shadows to create his signature off-center compositions. His color choice ranged from the dark palette of Dutch artists to the vivid choices of contemporary French painters, but his knack for leaving the viewer wanting with his seemingly unfinished creations persisted. Throughout his career, he moved from oil painting to pastel to sculpture to even photography, demonstrating the depth of his true artistic brilliance.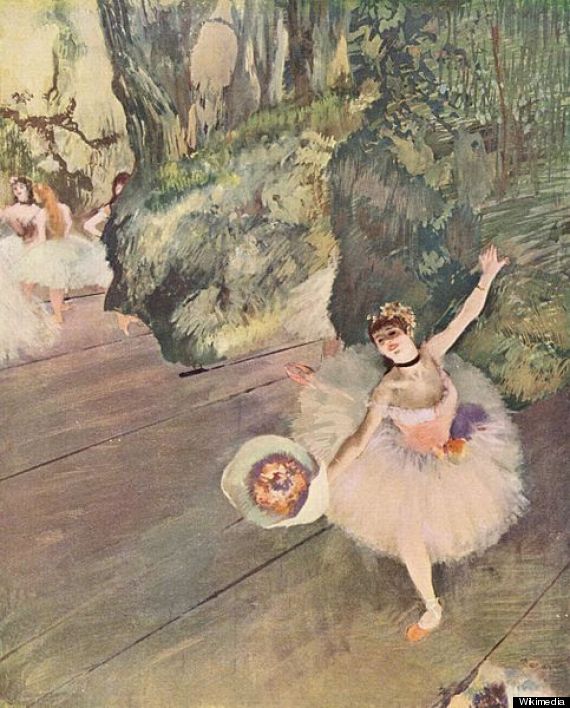 The Dance Class (La Classe de Danse),1873–1876
Degas passed away on September 27th, 1917, at the age of 83. But his legacy lives on through his work, which is repeatedly shown in museums across the world. Images like "Dancers at the Bar" and sculptures like "The Little Fourteen-Year-Old Dancer," continue to be revered by art lovers regardless of their age, gender, or dance regimen.
So raise your glass to Edgar Degas' birthday today, and thank the heavenly beings that he didn't opt for a career in litigation! See a slideshow of his work below, and let us know your thoughts in the comments section:
PHOTO GALLERY
Edgar Degas
Calling all HuffPost superfans!
Sign up for membership to become a founding member and help shape HuffPost's next chapter
BEFORE YOU GO