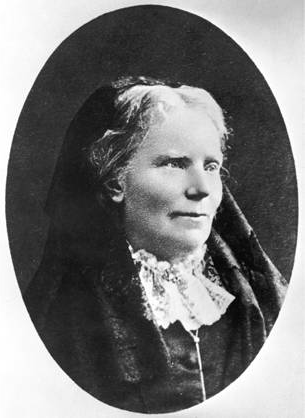 Elizabeth Blackwell. Photo Credit: U.S. Department of Health and Human Services, National Institutes of Health; Wikimedia Commons.
Let's celebrate this upcoming February 3. It is the birthday of Elizabeth Blackwell, the first woman to receive an M.D. from an American medical school in 1849. She is best known for her tireless support of medical education for women and her public reform work. It is also the day that the Physicians Mom Group (PMG), a non-profit organization of almost 50,000 women, is declaring National Women Physicians Day. This day would celebrate all the significant contributions that women physicians make daily, none of which would have been possible without Elizabeth Blackwell.
Blackwell embodied the ABC characteristics of extraordinary women physicians.
A.Attentive
Blackwell was known to be keenly observant to the needs of her patients and she was passionate about preventative medicine. She believed that each patient should be treated holistically. Much of her career was spent being mindful of the fact that patients are individuals who possess not just a body, but also a mind and a soul. Blackwell also published numerous books and essays on preventative medicine highlighting that many illnesses could be prevented by proper hygiene and sanitation.

B.Brave
Blackwell was courageous as she persevered to receive a medical education. At the time, she was met with resistance almost everywhere as such an education was not available to women. One professor told her to disguise herself as a man while another professor suggested she go to Paris to pursue medical studies. "But neither the advice to go to Paris nor the suggestion of disguise tempted me for a moment," Elizabeth wrote. "It was to my mind a moral crusade on which I had entered, a course of justice and common sense, and it must be pursued in the light of day, and with public sanction, in order to accomplish its end."
C.Compassionate
Blackwell was inspired to become a physician after a close friend who was dying suggested that she would have suffered less if her physician had been a woman. As a physician, she had an uncanny ability to show concern and kindness not only to her patients, but also to others in general. She advocated for public reform as she espoused that medical issues were often caused by societal problems such as poverty and lack of education.
Blackwell is a hero to thousands of women. She is especially inspirational to the almost 50,000 women in the Physician Mommy Group (PMG) as she was a pioneer in promoting the education of women in medicine. PMG is a non-profit organization, founded by Hala Sabry D.O,. and is composed of Attentive, Brave, and Compassionate women physicians who are also moms. Like Blackwell, PMG has a mission to provide a platform where medical expertise can be shared and where positive change in healthcare can be advocated.
Happy Birthday Elizabeth Blackwell!

Vanita Braver, MD is a mom, a Child & Adolescent Psychiatrist, children's book author of the "Teach Your Children Well" series (see www.drvanitabraver.com) & Ellen DeGeneres fan.

Related