After 10 years of performing in tiny clubs, Gwen Stefani burst on to the music scene in 1995 with No Doubt's breakout album "Tragic Kingdom."
Hailing from Anaheim, Calif., then 26-year-old Gwen led the band to fame, touring around the world and later producing two more albums.
With her quirky style, brightly colored hair and costumes she designed herself, Gwen became a fashion icon, first to millions of teenage girls, dubbed "Gwenabees" who adopted her electric style and later by the fashion world as she launched her own clothing and accessories lines.
In 2002 she married British rocker Gavin Rossdale who she met on tour opening up for his band Bush in 1995. Together the couple has two children, Kingston James McGregor, who was born in 2006 and Zuma Nesta Rock, born in 2008.
In 2004 Gwen decided it was time to try her hand at a solo project, producing two successful albums, "Love. Angel. Music. Baby" in 2004 and "The Sweet Escape" in 2006.
Gwen wasn't a solo act for long, in 2009 she reunited with No Doubt for a national tour and has spent the last few years continuing to design for her L.A.M.B and Harajuku Lovers lines.
Today the singer, songwriter, designer, and mom turns 42-years-old. Happy birthday Gwen!
Check out Gwen's changing style over the years: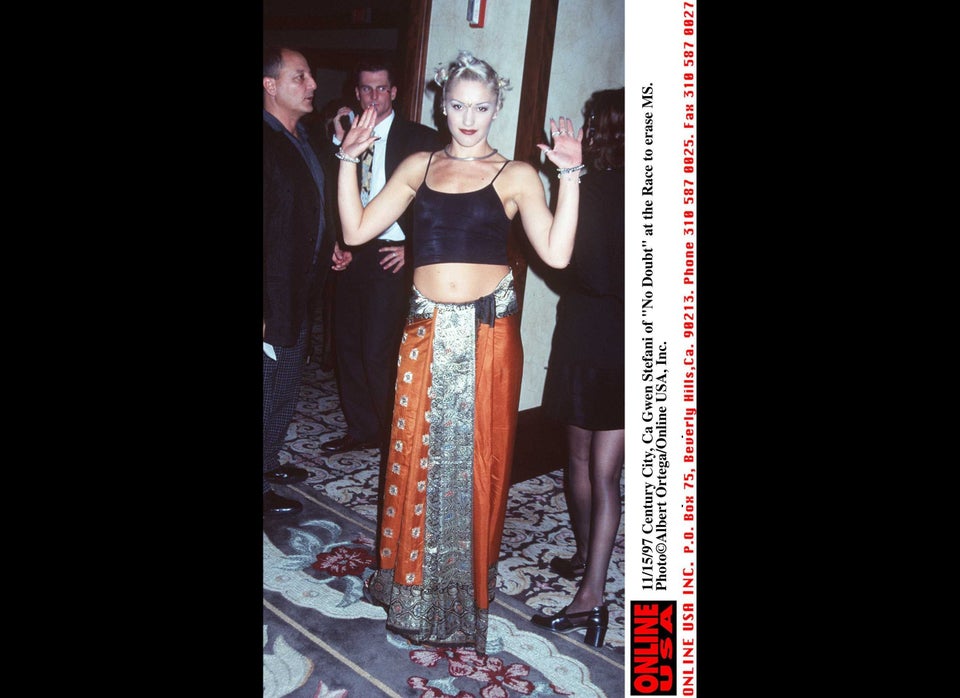 Happy Birthday Gwen Stefani