 Today is the birthday of French photographer Henri Cartier-Bresson. Considered to be the father of modern photojournalism and a master of candid photography, Cartier-Bresson would turn 104 if he were still alive today.
Cartier-Bresson was born on August 22nd, 1908 in Seine-et-Marne, France. His father, a wealthy textile manufacturer, made Cartier-Bresson a household when his line of thread -- bearing the family name -- became a staple of French sewing kits. As a result, his family was able to financially support the budding artist, first experimenting with his own Box Brownie and later a three-by-four inch view camera. In 1927, he enrolled at the Lhote Academy in Paris, where he would begin his study of classical art integrated with a Cubist approach.
Equipped with the training of a classical painter, Cartier-Bresson moved toward photography in the 1920s. The decade proved largely unproductive for the artist as he destroyed much of his early work and his art-making was interrupted by study at the University of Cambridge and mandatory service in the French Army. It was during this time that he became enthralled with the idea of escaping to Africa, an adventurous thought sparked from reading Joseph Conrad's novella, "Heart of Darkness." Inspired, he moved to Cote d'Ivoire in French colonial Africa, where he made a living hunting and selling game to local residents. Eventually stricken with blackwater fever, Cartier-Bresson was forced to return to France having only snapped a mere seven photographs of his time abroad.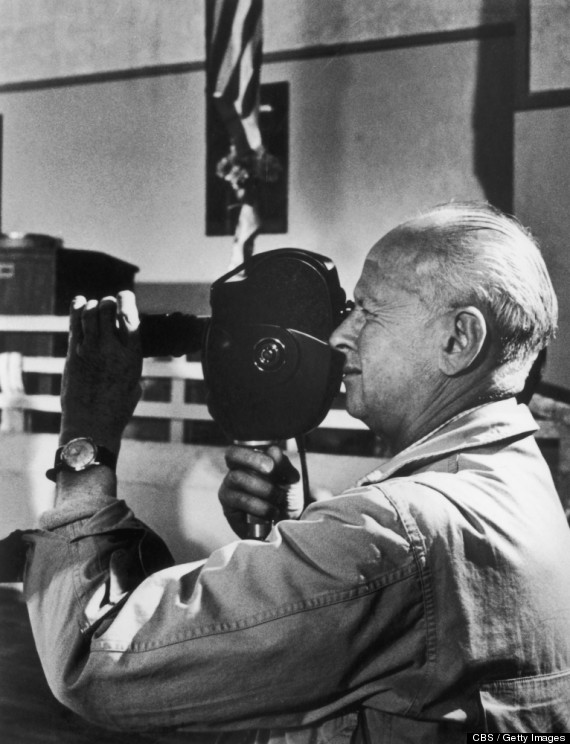 Upon returning to France, Cartier-Bresson abandoned painting entirely and threw his lot in with the Surrealist photographers of Europe. Working with a Leica camera with a 50mm lens that he'd painted black for anonymity, he used the small lens to capture subjects unaware. He became obsessed with photographing the world in movement, moving from Berlin to Brussels to Prague to Madrid, garnering a style that would later associate him with the beginnings of "street photography."
In 1935, Cartier-Bresson debuted his work in the United States, receiving his first fashion assignment from Carmel Snow of Harper's Bazaar. Back in France, he worked on several films before receiving his first photojournalist assignment, covering the coronation of King George VI. When WWII broke out, Cartier-Bresson joined the French Army as a Corporal in the Film and Photo unit. He was captured by German soldiers and spent 35 months in prisoner-of-war camps before escaping and working as a photographer in the underground resistance. The images he captured were later used in a documentary commissioned by the American Office of War, called "Le Retour (The Return)" and spurred a retrospective of his work at the Museum of Modern Art in New York City.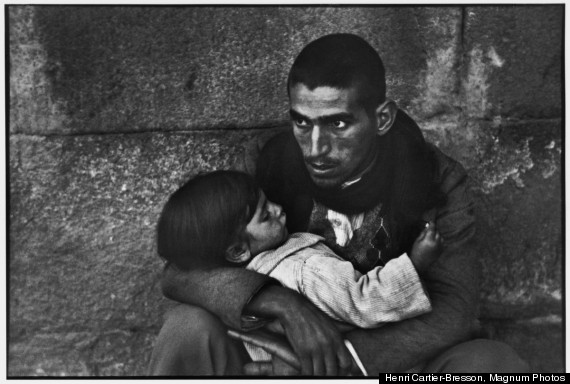 With a successful career in photojournalism on the rise, Cartier-Bresson formed Magnum Photos with Robert Capa, David Seymour, William Vandivert and George Rodger. The members of the cooperative picture agency split their photo assignments, with Cartier-Bresson covering Ghandi's funeral in India, the last stage of the Chinese Civil War, and the period of independence in the former Dutch East Indies. In 1952, he compiled 162 of his photos in a book titled "Images a la sauvette" or "The Decisive Moment," with a cover designed by Henri Matisse.
Cartier-Bresson continued his career until the 1970s, traveling to Mexico, Japan and the Soviet Union and photographing great artists like Camus, Picasso and Giacometti. In the late 1960s he reconnected with his passion for drawing and painting, and by 1975 was only producing occasional portraits. He died in Montjustin, France on August 3rd, 2004, leaving behind the Henri Cartier-Bresson Foundation to preserve his legacy.
So in celebration of the birthday of Mr. Cartier-Bresson, check out a slideshow of his photojournalistic work as well a few rare images of the man behind the lens. Let us know how you are celebrating great artist's birthday in the comments section as well.
PHOTO GALLERY
Henri Cartier-Bresson (1908 - 2004)
Calling all HuffPost superfans!
Sign up for membership to become a founding member and help shape HuffPost's next chapter