My father, my daughter and I are all born on the 11th. Today would have been my Dad's 89th birthday. My Dad was brilliant ,idiosyncratic and very funny. He loved good food and good clothes and most importantly a good Jewish joke. In his honour I am sharing this joke . Happy Birthday Joe Greenbaum, there will never be another you.
Sylvia and Irving were two young Jewish people who were in love and wanted to get married.
They both were brought up to believe it was wrong to have premarital sex and were doing an excellent job dealing with their celibacy.
In fact, Sylvia's family had a tradition that never had been broken. It was that all the women in Sylvia's family spent their honeymoon in Miami and NOWHERE else since the second part of the tradition was that all the women in Sylvia's family were to save their virginity for marriage and ONLY IN MIAMI on their honeymoon.
Irving was secretly finding it very difficult to abide by this tradition but, the wedding was only a few days away, and he already had been waiting during the year of their engagement.
Sylvia and Irving were of limited means so they chose to take a Greyhound bus from NYC to Miami.
Their wedding and reception were modest but filled with happiness. When the party was over they were next heading for the Port Authority to board their bus. But before the door to the cab had a chance to close, Sylvia's mother leaned into the cab, gave Sylvia a kiss and then whispered into Sylvia's ear,"Remember our Tradition, Sylvia, and that every woman in our family has NEVER broken it." Sylvia nodded in agreement and then off went Sylvia and Irving to catch their bus.
The bus to Miami was leaving early in the evening and was supposed to arrive by tomorrow evening.. Needless to say that by now both Sylvia and Irving were quite eager to get to Miami. About 4 hours into the ride the driver suddenly felt himself becoming ill and luckily he knew of a nearby motel and managed to pull into the motel parking lot before he became worse. He also was able to call his company who told him to allow the passengers to stay at the motel at the bus company's expense considering the circumstances. And it would be morning until a new driver would arrive.
As the passengers were given keys to their rooms, the motel clerk handed one key to Sylvia and Irving but Sylvia remained strong and asked for a second key for Irving who was grossly disappointed. The next morning the replacement driver was in the bus and ready to go. He mentioned that there was extremely bad weather headed for the Miami area, but hopefully they
would beat it to there. But as luck would have it, the weather got worse and worse as they listened to the bus radio. Sure enough, Irving's and Sylvia's nightmare became true -- for their passengers the new bus driver was instructed not to endanger anyone and take all the passengers to safety at the nearest motel. Again, Sylvia and Irving reluctantly took 2 keys -- hearing Sylvia's mother chanting in their minds "Remember THE TRADITION !!
Things seemed brighter in the morning when the storm had appeared to be waning a bit. But, lo and behold when they were just 2 hours outside of Miami they learned that most all roads leading to and also in Miami were badly flooded; and it would be tomorrow before any new traffic were allowed in the area. So off they and the other passengers went to ANOTHER motel. . However, when it came time to get the room keys Sylvia handed back one of the keys and asked Irving to join her.
Irving and Sylvia proceeded to have the most lustfull and satisfying sex over and over again. They were ecstatic and besides themselves with joy. As they boarded the bus the next morning, Irving, who wasn't going to break the mood by asking last night, asked Sylvia this morning -- "Sylvia, I am not at all sorry we broke the TRADITION because it was so wonderful to finally consumate our marriage. But I am so curious to know -- what made you change your mind?"
"Well," Sylvia explained, "when we got off the bus for the third time last night, I heard one of the other passengers say that 'By the time we get to Miami, the fucking season will be over!"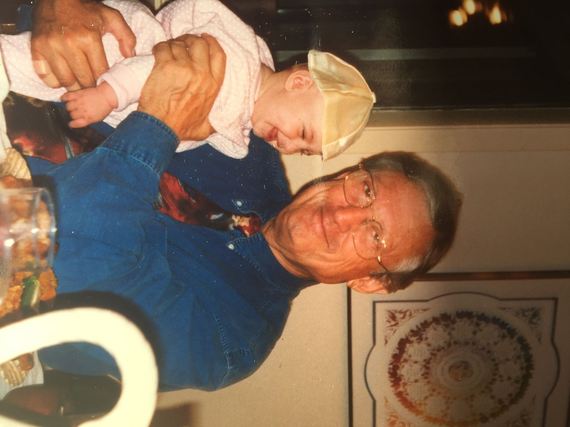 REAL LIFE. REAL NEWS. REAL VOICES.
Help us tell more of the stories that matter from voices that too often remain unheard.