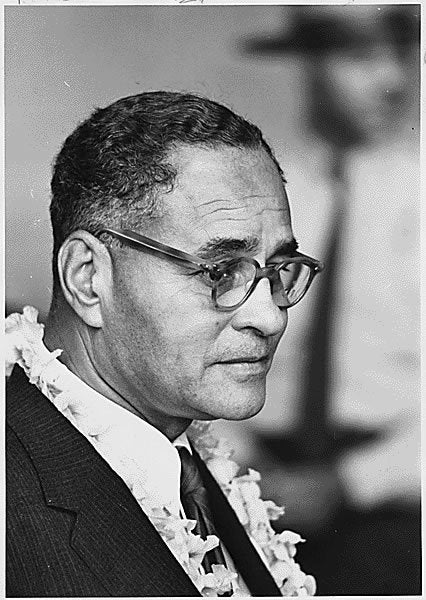 Ralph Johnson Bunche sunrise 8/7/1903 or 1904, Detroit, MI, sunset 12/9/71 NY, NY.
Political scientist, academic, diplomat, and civil rights activist.
Phi Beta Kappa and valedictorian from UCLA.
Received his doctorate in political science from Harvard and was the first black to get a PhD in political science from any university.
He was the Chair of the Department of Political Science at Howard University from 1928 - 1950.
He was awarded the Nobel Peace Prize in 1950 for his work on the Arab-Israeli conflict in Palestine, the first black person to receive the award.
He was awarded the Presidential Medal of Freedom in 1963 from President Kennedy.
Married with three children.
Peace, love, joy, gratitude, faith, courage, compassion, and blessings.
Related
Popular in the Community