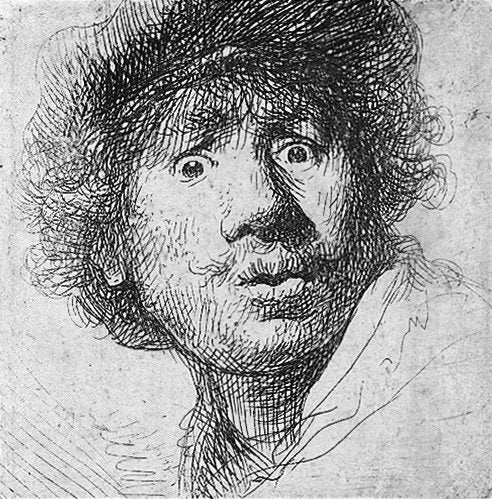 Today we commemorate the birth of painter, etcher and self-portraitist extraordinaire, Rembrandt Harmenszoon van Rijn. (We can see why he chose to go by Rembrandt...) The Dutch master would turn 343 if he were miraculously alive today.
Rembrandt was born in 1606 in what is now the Netherlands as the ninth child of a wealthy family. After attending Latin school and university Rembrandt took up painting, opening up a studio and taking commissions from the court of The Hague. He married the cousin of his art dealer, named Saskia, but their relationship was one fraught with troubles. Rembrandt began facing financial difficulties despite his large income, and his first three children died nearly immediately. His wife passed away after the birth of their fourth child, at which time Rembrandt took his son's caretaker as a lover.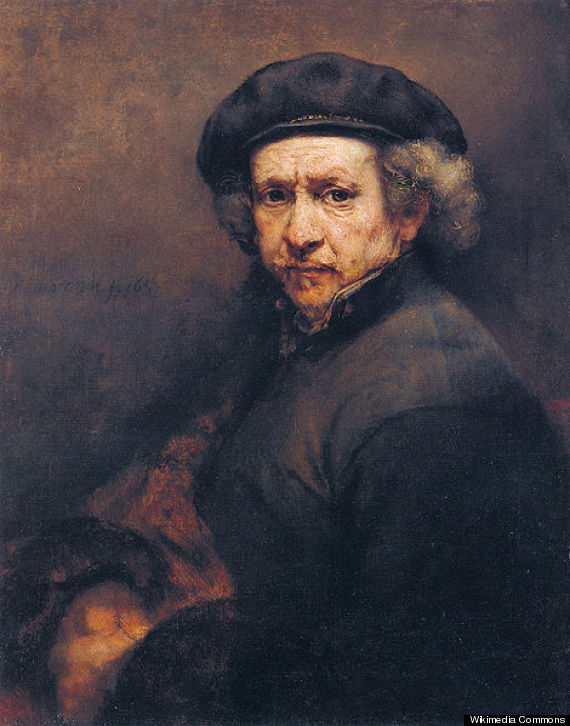 Rembrandt's artistic career was so prolific it is nearly impossible to attribute a distinct style or subject to his work. His work was dramatic, compassionate and intense. His attention to detail and passion for his craft combined a precise understanding of reality with a transcendent spirituality that made his work extend beyond the beauty of the real world. One defining aspect of his work was his mysterious chiaroscuro, dark smoky browns that made every event gain a foul aftertaste.
His work encompassed historical scenes, mythological allegories, and of course self-portraits, of which he is estimated to have made 40 of his own. However, including the portraits of himself he assigned his students, the count rises to 90. His portraits provide a vivid timeline of his progression from awkward youth to fame and glory to weathered old age. Well before social media, his self-portraits provide a rare chance to witness the physical evolution and devolution of an artistic legend. Rembrandt's obsessive self-portraits have served as a model to artists for years to come; Marc Quinn cited Rembrandt in his series of self-portraits made of his own frozen blood.
On that strange note... Happy birthday, Rembrandt! We are sad you are not alive to see the frozen blood portraits made in your honor.
PHOTO GALLERY
Rembrandt Harmenszoon van Rijn
Calling all HuffPost superfans!
Sign up for membership to become a founding member and help shape HuffPost's next chapter
BEFORE YOU GO