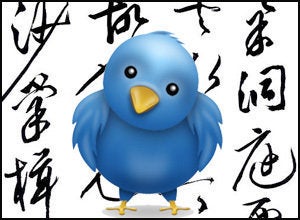 This has to be the sweetest of times for Twitter co-founders Evan Williams, Biz Stone and Jack Dorsey. Sunday March 21st marks the fourth anniversary of the social networking, information service that has taken the world by storm. They continue to add features that enhance the experience, and they're quite confident about Twitter's lasting impact.
Indeed, there isn't a day where Twitter isn't apart of the international conversation. I stumbled onto Twitter through another site back in January 2009. My main motivation for joining was to promote my then-newly created blog, and to connect with truly substantive people moving the world forward. Twitter, like no other site, has helped me to achieve this in ways I never dreamed of. From the shores of Daytona Beach to the skyscrapers of Dubai, I've connected with mentors, industry leaders, motivational speakers, business visionaries, dream merchants, wordsmiths, & serious go-getters.
Happy birthday Twitter. May you continue to be the cutting-edge, thought-provoking, world-changing powerhouse that you've been for the last 4 years.
Popular in the Community