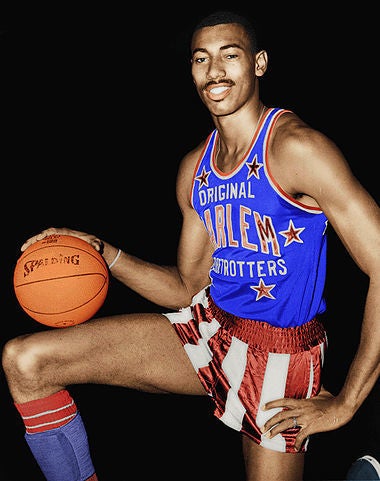 Wilton Norman Chamberlain sunrise 8/21/1936 Philadelphia, PA, sunset 10/12/1999 Bel Air, CA.
Athlete, actor, and author.
Only player to score 100 points in a basketball game.
Played for Philadelphia/San Francisco Warriors, Philadelphia 76ers, and Los Angeles Lakers.
Attended University of Kansas.
Played for The Harlem Globetrotters for one year because he was ineligible to play in the NBA until he would have graduated from college.
A.K.A. Wilt the Stilt and The Big Dipper.
Played volleyball in the International Volleyball Association.
He alleged he had more than 20,000 women as sexual partners.
Peace, love, joy, gratitude, faith, courage, compassion, and blessings.
Related
Popular in the Community