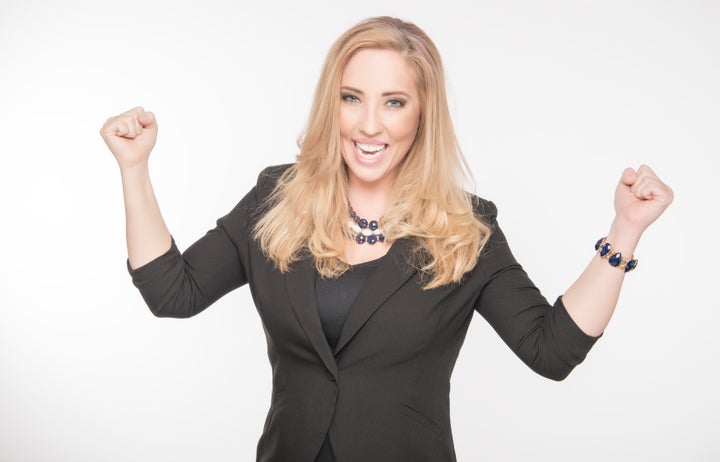 Are you struggling to keep your employees productive? Sometimes it can feel impossible to motivate your team to be as dedicated as you are. But when you consciously hire the right people and take time to cultivate their relationships with you and the company, great things can happen. You can exponentially increase their happiness and, in turn, productivity and enthusiasm at work.
We've all heard about the infamous ping pong tables, massage booths, and free food at Google. But, increasing productivity and getting your employees excited about what they do doesn't have to be about tangible perks. Even the smallest startup on the tightest budget can implement measures to improve the happiness and well being of their workers. Check out these seven simple ways to keep your employees motivated and productive.
Trust is a powerful motivational tool. When managers show trust in their employees and allow them to complete their tasks, it makes them more productive. No one likes to feel the hot air of an overbearing boss breathing down their necks. If employees know that their work is going to be corrected time after time, they'll lose motivation. So, learn to show respect and give your employees the room they need to excel in their positions.
CarVi is a startup tech company focused on eliminating car accidents with advanced, accessible risk-assessment software. Their innovation has had such an impact, that they were recently nominated for "Best Newcomer of the Year" by the TU Automotive Awards. The credit this success to their tremendous team.
So rather than looking at the arrangement of their furniture or bringing their pets to work days, CarVi constantly focuses on the well-being of its team members. They respect their team and their ability to make the right choices for themselves. Each person can work wherever and however they want, as long as it doesn't interfere with their ability to move the company forward. This basic respect goes a long way in making employees feel empowered and appreciated within the company.
When you have team members working different schedules, it's essential to show support to employees, and expect each employee to support their co-workers. CarVi founded their startup to better people's lives, and that philosophy is carried through in the way they manage their team.
If one person wants to take the day off the go to their son's baseball game, for example, another employee is encouraged to be supportive and pick up the slack. They'll receive the same treatment when it's their turn to leave for a day. Life often throws curve balls our way. So, knowing that the company has your back if you need a sudden day off can be worth its weight in foosball tables.
While it's true that money is a great motivator, if you don't have the funds to pay out big salaries, don't despair. A study by Stanford Graduate School of Business found that almost 90 percent of grad students would rather work for a socially responsible company, over a fat paycheck. Giving back is high on the millennial radar and, seeing as they'll be making up 75 percent of the workforce by 2025, if you aren't getting socially responsible, it's about time you did.
Find a cause that aligns with your company goals and values. CarVi was founded to eliminate car accidents, so it makes sense that they would get active in caring for the community at large. They implement simple initiatives, like allowing employees to come up with creative ways to give back to the community. The company recently sponsored a high school cross country team by providing them with new uniforms, for example. Contributing to making other people's lives better is a great motivator for your young workforce.
To feel truly happy at work, it's important that employees feel valued and appreciated. A great way to let your employees know you value their insight is to explicitly ask for it. CarVi holds Think Tank sessions with their employees, where the goal is to stop thinking about limitations, disadvantages, or logistics, and focus instead on pure creativity.
Not only does this create an excellent brainstorming and problem solving opportunity, but it keeps employees excited and engaged in the work they're doing. Millennials have become used to constant feedback and they thrive off it. So, don't wait until the annual meeting to let them know how they're doing. Look to give praise, criticism, and feedback weekly. And ask for their ideas, as it makes them feel appreciated.
Constantly focusing on the same problems, questions, and work can get a little tiring. Especially to young, ambitious workers who want to mold their careers around their skills. To break things up and provide employees an opportunity to think differently, give them a challenge. Hold regular problem solving sessions. This is a great opportunity to spark the creativity needed to solve wider company issues.
These sessions don't always have to be directly related to current projects, but the creative thinking keeps employees on their toes and allows them to stretch their creative thinking skills. This activity encourages employees to see the world in new ways and stretch their minds and creativity, which ultimately benefits the company.
This might sound like a no-brainer, right? But the most fundamental component of having a team of happy, productive employees is finding the right employees to start with! When CarVi hires employees, they make it clear from the start that it will be hard, unpredictable work; as is often the case with a startup.
Many startups are still figuring out the skillsets they require and need people who can turn their hand to anything. Sometimes it's best to hire passionate all rounders who can pitch in when you're not available. Seek out people who want to do good in the world, if that aligns with your company goals. If you recruit employees under false pretenses or fail to seek out employees who match your corporate culture, you'll likely end up with high employee turnover and low productivity.
7. Give the right incentive
Working in a startup and having the opportunity to build a company from the ground up is in some ways it's own reward. But no matter what kind of business you have, it's important that you draw connections between your employees and your mission. Why should they be excited to get up and come to work in the morning? What is the overarching incentive to work for your company and give it their all? Some companies accomplish this through perks, like flexible vacation time and extras, like gym memberships and discounts. Others offer internal benefits, like employee recognition and opportunities for advancement and training.
Whatever your incentive, make sure you give your employees a reason to work hard for your business. If your goal is to improve your employees' motivation levels and increase their productivity, focus on their happiness levels first. You'll be rewarded in both profits and employee loyalty, making a win-win situation all round.
Support HuffPost
The Stakes Have Never Been Higher
Related
Popular in the Community