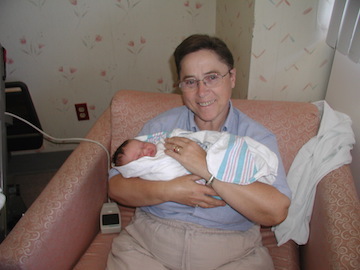 We haven't always gotten along. In fact, we have had more than our fair share of turbulent years. Stepparenting my brother and I couldn't have been easy, and there weren't a lot of other lesbian parents back in the 1970s and '80s to talk to about it.
Perhaps I fought with you because it was easy -- much safer to hurt your feelings than my mother's or my biological father's. Perhaps I fought with you because that's what kids and parents do when they are struggling to balance independence and responsibility. But you always encouraged my dreams, and you always wanted me to be my best self, just like you do for my children.
But one thing I know for sure -- no matter what I said or did, you would never go away. There was so many things you couldn't control, like the simple fact that you were in a same-sex relationship at a time in America when that was abhorred. You couldn't make us happy, because happiness comes from within. But you could control if you stayed or left, and you always stayed.
I think sometimes life is harder than we think it will be when we are children. I know parenting is harder than I thought it would be. But you managed the most important aspect of parenting -- you gave me security. No matter, what, I knew you would love me anyway. No matter what, you would help me if I was in trouble.
I have been poor, depressed, or sick at varying times in my life, and I always knew if I asked, you would be there. Even if you were sick, or hated my spouse, or thought I was making a mistake, you would do whatever you could to help me.
That is the kind of unconditional love we all talk about. It's not about agreeing about everything, or liking to do the same sorts of activities. It's about knowing that no matter what, the people who love you will always be there, in good times and bad, sickness and health. Words that we say so often and rarely mean. There is no "unless" in the way you love me -- you will love me no matter what mistakes I make or pain I cause. And I have relied on that love more than I have ever admitted, and my children do, too. I see how much they love you, and how gentle and patient you are with them.
So Happy Father's Day, Pat. I love you, too.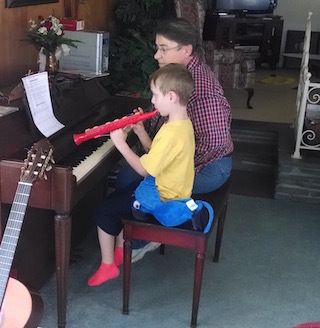 REAL LIFE. REAL NEWS. REAL VOICES.
Help us tell more of the stories that matter from voices that too often remain unheard.