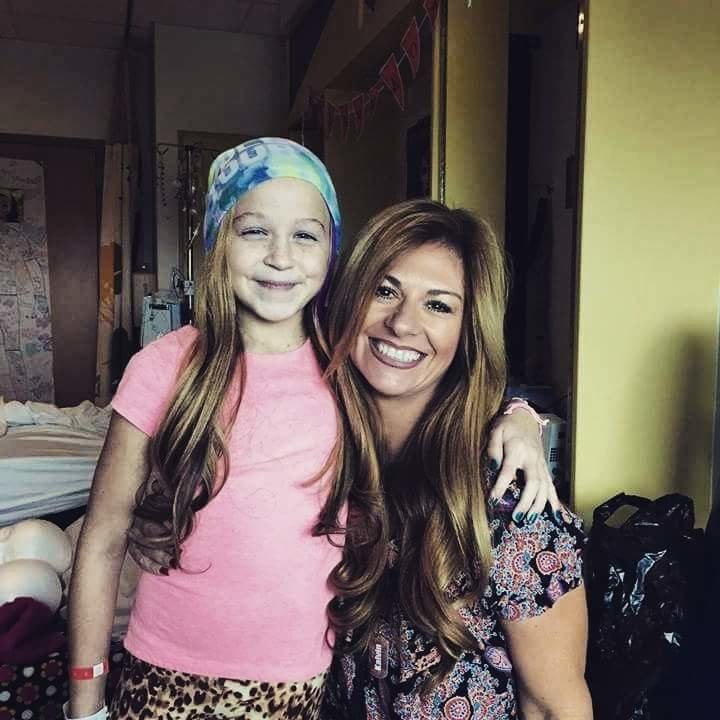 Hair loss is a difficult reality of chemotherapy, but that doesn't mean young cancer patients have to lose their dignity and style, too.
To help kids battling the disease keep comfy and cool, Shelli Boggs has created an alternative to wigs called Happy Hair Bands. Because wigs can be hot and itchy for patients who have experienced hair loss, the Arizona mom developed hair bands with an open scalp for wearers to accompany with the headwear of their choosing.
"The bands are an instant bond and connection with kids who have lost their hair due to chemotherapy treatments," Boggs told The Huffington Post in an email. "They really do what they say. They make everyone happy."
Boggs was inspired by her stepson, who was diagnosed with cancer about four years ago, lost his hair after chemotherapy, but quickly grew it back. The regrowth period for girls who wear their hair longer may not be as short, so Boggs wanted to create something for young female patients during this time.
"I knew from my stepson's experience that the scalp tends to be sensitive at first," Boggs told HuffPost. "Most people just put their favorite beanie on, [so] I thought about a hair band that is completely open scalp so that kids could wear whatever hat or scarf they felt comfortable in but still have the appearance of having hair."
Wanting to work with a family whose child was undergoing chemotherapy, Boggs reached out to Naomi Oakes, who made national news in July after a video of her lip syncing to Taylor Swift's song "Bad Blood" went viral, resulting in a massive donation from the star. Boggs is friends with the Naomi's sister, and soon a partnership developed between Happy Hair Bands and the Cardon Children's Medical Center, where the 11-year-old is being treated. Currently, Naomi and her fellow patient and friend Rosie Ramirez are serving as the unofficial ambassadors for the bands, consulting with Boggs on how to improve the product.
"Naomi and Ruby have been key to the progression and ultimate say in comfort and durability in the birth of Happy Hair Bands," Boggs said.
The bands, which come in multiple colors, are made with soft material and elastic and start at $45 for 12-14-inch hair and go up to $95 for the longest 22-inch style. Boggs can create and deliver them to local patients within days, whereas custom wigs can take months to make, she says. Currently, Boggs is just working in Arizona, but hopes to someday expand Happy Hair Bands globally.
"I would love this company that brings happiness to very sad people continue on and be passed down to my kids and grandkids," she said. "Until there is a cure for cancer, Happy Hair Bands can bring light to young cancer patients during their courageous fight."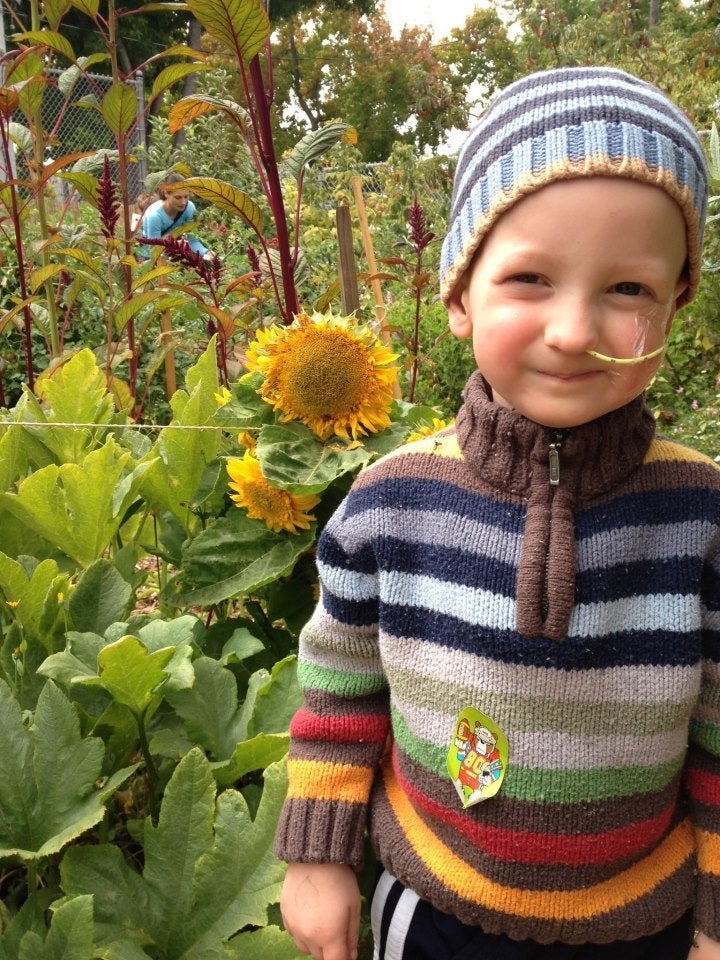 The Faces Of Pediatric Cancer