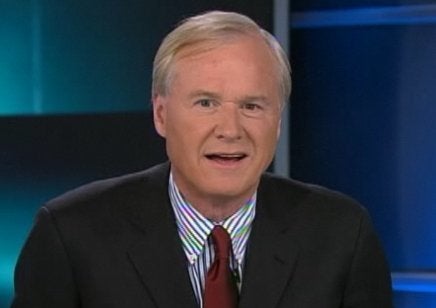 HuffPo blogger Jamie Frevele writes frequently — very very frequently — about MSNBC, so I guess I shouldn't be surprised that her pre-debate take today somehow wends its way back to her fave network. She's currently bouncing off the walls with joy, because she's a Hofstra grad, which means she'll be right where the action is tonight, on this final installment of Presidential Debate Theater — a show which has wended its way through the country from Philadelphia to Oxford to Tampa to Nashville to St. Louis to Des Moines to Cleveland to Boca to Myrtle Beach to Austin to this — this final time to stand on stage and face the moderator, thank the host school, and commence this final Debate of Debates. And she's got a front-row seat:

Long Island, let alone Hempstead, is just tickled that we're going to be the center of attention for something other than the Montauk Monster, Billy Joel and sub-par American Idol contestants. Plus it's fun seeing all the out-of-towners referring to "New York's Long Island," or saying "in Long Island" instead of "on." (It's a good thing the debate is in Hempstead and not Hauppauge, Massapequa, Copiague or Quogue.) For one night (well, really, a few news cycles), all eyes are on us as we host our two presidential candidates and watch them duke it out face-to-face for the last time. This is it! The last face-off before Election Day! This is the one that's going to get really nasty, and it's going to get nasty at my alma mater. While everyone else is worried about the traffic advisories and security, I'm feeling like having Chris Matthews on my old stomping grounds is like knowing Santa is in the vicinity and my presents are coming soon. This is our moment.
Calling all HuffPost superfans!
Sign up for membership to become a founding member and help shape HuffPost's next chapter