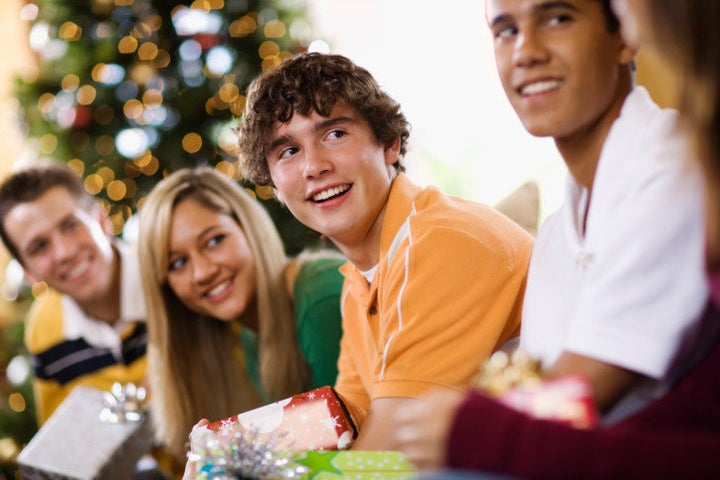 The holiday season should be a happy one, but for some lesbian, gay, bisexual, transgender and questioning (LGBTQ) young people, they may feel their family, community or church rejects them, which can negatively impact their mental health. Sometimes, young people hide their feelings of depression, stress, and anxiety from even the most supportive adults. However, you can help them simply by learning the warning signs of suicide and keeping life-saving information in your pocket, wallet or purse, just in case.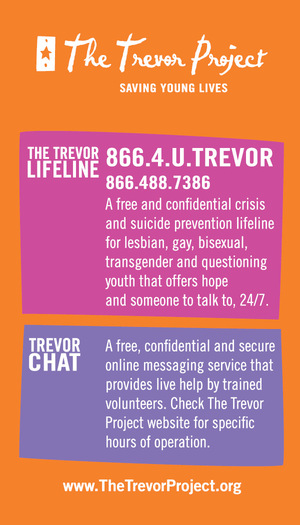 Thanks to research by institutes like the Family Acceptance Project, we know the risks that come with family rejection, and how that rejection can be exacerbated during the holidays. A long break surrounded by family can be difficult, painful and stressful for a young LGBTQ person because they might fear rejection or abuse due to their sexual orientation or gender identity. Even if they are out to their families, an LGBTQ youth still may feel like an outsider, that they don't belong, or that they are somehow wrong for who they are.
Similarly, while there are denominations that teach universal love and acceptance, we as mental health professionals are acutely aware that not all religious practices embrace all people of faith, even during the holidays. There is a real danger when a church leader condemns LGBTQ people as evil, sinful, or an abomination. Such statements are often contrary to other faith teachings within the same religion, and not only confuse young LGBTQ people of faith, but convey a message of fear and hate which can lead to depression and self-loathing.
When a young person is feeling overwhelmed by negativity during the holidays, one of the greatest challenges to seeking help is the holiday break, itself. Because school or their workplace is closed at the end of the year, their friends and trusted support networks like counselors, a Gay Straight Alliance club, or other affirming groups may not be readily available when they need help. By essentially being cut off from support they trust, some young LGBT people may turn to drugs and alcohol, or even attempt suicide as a way to cope with the stress and pain of the holidays.
To ensure the safety of your children and young people you care about, it is vitally important to familiarize yourself with the warning signs of suicide, because suicide is preventable. During this holiday break, keep an eye out for:
signs of depression (prolonged sadness, loss of pleasure in activities they used to enjoy, and changes in their sleeping and eating habits)
expressing suicidal feelings and developing a plan for suicide
expressing feelings of hopelessness for a better future and helplessness to make things better
isolating from family and friends
engaging in self-destructive behaviors such as using alcohol or drugs, risky sexual behavior and reckless driving
making final arrangements, talking about their funeral and giving away prized possessions.
If you notice these signs in a child in your life this holiday, don't be afraid to talk with them about your concerns including asking them questions about suicide. It is important to discuss what they're feeling and experiencing in a supportive, non-judgmental manner. An open discussion can help them see choices and options they may not be aware that they have.
It is also crucial to have life-saving resources readily available throughout the holiday season and beyond. One such accredited resource is the Trevor Project Hotline at 1-866-488-7386 where understanding, supportive counselors are available 24 hours, 7 days a week to help LGBTQ young people dealing with various crises, including suicidal thoughts and feelings. (Lifeline counselors can also help family members figure out how best to help a child in crisis.)
In addition, explore local mental health resources and have their numbers, your local hospital number, and the Trevor Project number easily accessible. Having these resources within reach -- in your pocket, wallet, or purse -- can truly help to save a young person's life this holiday.