In the last decade, we've seen more out there than ever before about how parenthood is an option, rather than a given in life. But "parenthood optional" advocates go as far back as the '70s, with a non-profit organization called the National Organization for Non-Parents (NON).
Later called the National Alliance for Optional Parenthood (NAOP), its mission was to "educate the public on non-parenthood as a valid lifestyle option, support those who choose not to have children, and promote awareness of the overpopulation problem." It had three offices in Maryland and Washington, D.C. and was funded by respected foundations, including Rockefeller Brothers and the William & Flora Hewlett Foundation. In the Hewlett Foundation's 1981 annual report, it described NAOP as an organization that "encourages young people to make thoughtful and responsible decisions about parenting by trying to reduce the impact of societal pressures that equate success or growing up with parenthood."
NAOP was known as the group that fought the "must-have-baby" pressure. Before it closed its doors in 1982 it did some great work, including developing tools for school counselors and teachers that can still be found today, including their most widely-distributed publication, "Am I Parent Material?"
Childfree Man & Woman of the Year
On August 1, 1973, NAOP did a wonderful thing -- it celebrated Non-Parents Day by awarding a Male and Female National Non-Parent of the Year. The winners were Stewart Mott, a 35-year-old philanthropist and Mrs. Anna Silverman, a 25-year-old teacher and co-author (with her husband Arthur) of The Case Against Having Children. Stewart and Anna rode down 5th Avenue in New York in an open top cab with laurel leaf crowns, and were crowned "Non-Parent King and Queen" near the Plaza Hotel.
Forty years later, childfree writers and bloggers Marcia Drut-Davis, Eric and Patricia Nafziger, Amy and Lance Blackstone and I thought it was high time to resurrect this "Day" -- and call it International Childfree Day -- and bring back the Man and Woman of the Year awards.
In July, we put out a call for nominations across the digital sphere, collected and reviewed them, and selected the winners. Today we announce the winners:
2013 Childfree Woman of the Year: Jennifer Thorpe-Moscon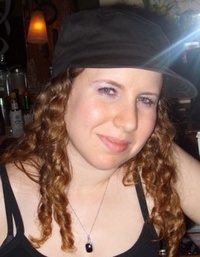 Jennifer lives in Brooklyn, New York, and as her nominator wrote, "She embodies the best of the childfree -- she's independent, passionate, loyal to her loved ones, and freedom-loving."
She's used that freedom to do great things. Jennifer received her Ph.D. from NYU in social psychology, and works as Research Director at Catalyst, a nonprofit that works to expand opportunities for women and business. She wrote the book How Geek Girls Will Rule the World, which is designed to inspire women to not be held back by patriarchal notions of what women should do with their lives and follow "their geeky dreams, whether it be computer programming or writing hard science fiction."
"Jen has done so much to further the cause of the childfree, both in her personal circles and far more broadly." She has stood up for her childfree lifestyle in the face of disapproving family members. She's an active member of online childfree communities. At work, she has "publicly advocated for workplace flextime to be available to the childfree in equal measure as parents." In her community, "she has been actively involved in local politics and activism," including advocating on reproductive choice issues.
Jennifer's only begun to do truly remarkable things -- for the childfree, her community and society -- thank you!
2013 Childfree Man of the Year: Théophile de Giraud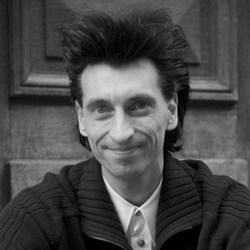 Théophile de Giraud is a writer from Belgium. He has no children by choice for "personal, ecological and philosophical reasons," and has done much to expose, educate and contribute to the acceptance of the childfree choice.
Theophile has organized some bold events to educate people on childfree, pronatalist and population-related issues. In 2012, one such event was on the streets of Paris, and sparked discussion and debate with the public.
With his childfree cohorts, Theophile has also put on events to bring together and celebrate the childfree, including "Non-Parents Feasts." One of these Feasts was held at "one of the most delicious bars of Brussels," and featured French author Corinne Maier, who wrote 40 Good Reasons Not to Have Children, and Magenta Baribeau, who has produced the documentary, Mom? No Thank You!
Théophile has also written on topics that challenge pronatalism, including a black humor book against the "the cult of procreation," called Manifeste Anti-nataliste (which to date is only available in French).
He also has childfree Facebook groups to give "the childfree the opportunity to meet each other and express themselves."
Many thanks to Theophile, for putting his creative self into action in the world to promote the acceptance of the childfree choice!
Today we celebrate the winners, all of the other fantastic nominees, and childfree men and women around the world.
Here's to the first International Childfree Day, and to the return of what NAOP started -- an annual, formal recognition of amazing childfree people and their lives.
Popular in the Community