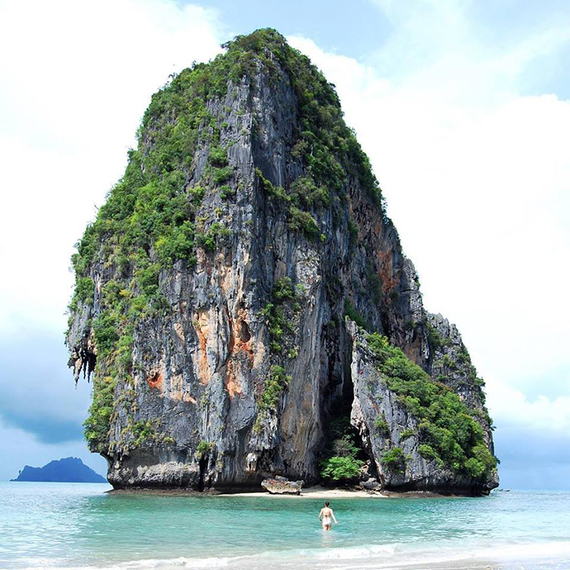 NAME: Happy Island, Thailand
SCENE: The stuff screensavers are made of -- a can't-possibly-be-real limestone karst topped with peach-fuzz foliage and surrounded by luminous water.
ROUTE: Get yourself to Krabi Town (there's an airport if flying from Bangkok), then catch one of the taxi-truck songtaews for the quick drive out to Ao Nang. Here, you'll hop on a longtail boat to Phra Nang Beach, part of the Railay peninsula. Boats from Ao Nang typically stop at the beach Railay West first so hang tight. Once on Phra Nang, all that stands between you and Happy (both the place and the state of mind) is a shallow channel that's wadeable in low tide, swimmable in high.
PAYOFF: The chance to stretch out on a deserted scoop of sand, look back on Phra Nang, and laugh at the suckers too timid to cross the channel.
From the team at Spot.com.