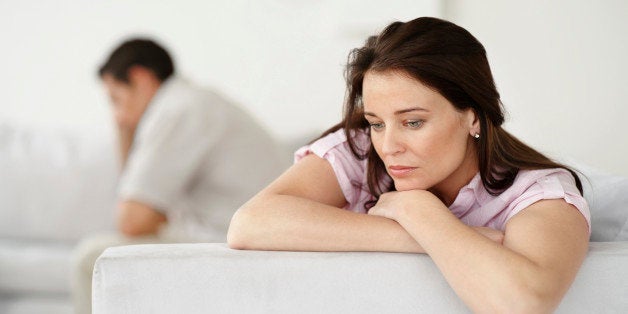 Having realistic expectations for your marriage is better than inflated optimism -- this according to a new study which claims wives who are highly optimistic about the strength of their relationship are more likely to be dissatisfied later on.
The study, recently published in the Journal of Family Psychology, was conducted by Justin A. Lavner, Benjamin R. Karney, and Thomas N. Bradbury. The researchers followed 501 newlywed couples in 251 marriage over the course of four years in order to determine whether couples who think positively about their marriage actually have happier marriages.
What they discovered was that optimism towards the relationship didn't beget a more satisfying marriage -- in fact, for women, it had a negative effect.
"Wives who predicted the greatest increases in satisfaction actually had the greatest declines in satisfaction," the researchers wrote. What's more, wives who felt strongly that their marriages would do well also reported "significantly lower self-esteem, more stressful life events, and higher levels of physical aggression toward their partners compared with wives with more moderate forecasts."
Another study conducted earlier this year by Lisa A. Neff and Andrew L. Geers reached a similar conclusion: newlyweds who exhibited higher levels of relationship-specific optimism "experienced steeper declines in marital well-being over time." The researchers theorized that optimism may act as a liability, hindering a couple's ability to problem-solve down the line, and the marriage suffers as a result.
Do you buy it? Sound off in the comments and then look through the slideshow below for our readers' secrets to a happy marriage.