My husband said something making me burst into a hearty gut-and-throat laugh. My daughter looked at me surprised. She gave me this look a few weeks earlier, when I was laughing with some friends.
It's the same pleased-but-surprised expression I get when my husband brings me a cup of coffee, puts the toilet paper roll on the right way, or gives me an unsolicited compliment. (Huh! Isn't that nice.)
With a cautious smile on her face, my daughter hesitantly says, "I... I like it when you laugh."
Still enjoying my chuckle, I ask her, "Oh yeah? Why?"
She says, "You're happy when you laugh."
"Of course I'm happy! What do you mean?"
Without hesitation this time, she answers, "You're usually angry."
How did I get here? How did I become the Angry Mom? (And not the funny angry mom, but the actual angry mom...) How did I slide into this pattern of always being frustrated? I'm embarrassed to admit it -- but I have.
I'm an avid New Year's Resolver. Each year, I write a list of things I'd like to accomplish and goals to work towards. Nothing major, but it's a good practice for an easily distracted person like me.
Organize the billions of free-minded papers in our office
Learn how to compost
Because of this recent interaction with my daughter, I think I need to step back and do some serious self-evaluation. Mother's day is approaching, and it's a perfect time to reflect on who I am and how I am as a mom; it's a good time to ask what I need or would like to change this year, in regards to motherhood.
Mother's day will mark a turning of the calendar for my Maternal New Year. What resolutions do I want to make? What are some practical ways to move in the right direction? If you took some time to reevaluate your journey of motherhood -- what changes would you like to see in this coming year?
Make more time for yourself?
Seek out genuine friendship?
Renew your relationship with your spouse?
Let's be real, what I needed with one 1 year old (sleep and encouragement) looks a whole lot different than what I need now as a mother of three fun but exhausting kids (a night out and a housekeeper). And I don't want to discount that some seasons are just hard. Busy and fun, but challenging none the less.
Either way, we're all a work in progress. None of us are doing this motherhood thing perfectly, or even the way we wish we could. No matter what we resolve, we'll never be a perfect mom, and we'll never have a perfect life. Perfection doesn't exist. (Not all of us actually lose that 10 lbs. or learn to compost. Am I right?)
But we keep taking steps in the right direction.
This Mother's Day, let's choose to look up, look around, and make sure we're on the right path. If we need to adjust course, let's do it. Some years we make big strides, other years, we just survive.
Let's use Mother's day as a time to check in and ask 'How am I really doing?'
This year I need to ask myself -- Am I a mom who is constantly frustrated juggling groceries, meals, laundry, housework, work work, carpools and snack signups? Or am I a mom whose focus is enjoying these years with little kids who also happens to struggle with the endless (and often frustrating) tasks in and out of the home? Sometimes, it's just a matter of perspective. Other times, real change needs to happen. For me, this is a reality check. What do I really think is important? Am I communicating it clearly to my children? Is it possible I need to let go of some stupid reasons I let myself get worked up?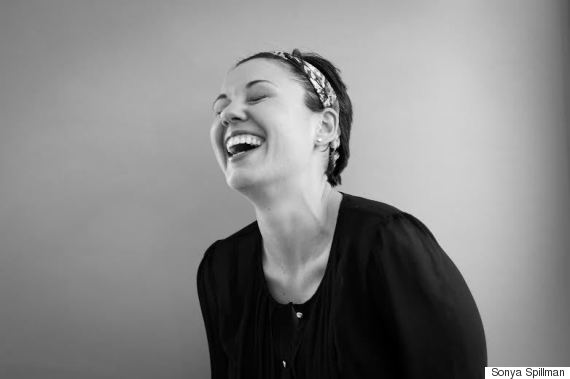 I love to laugh. Besides drinking coffee, laughing may be my next favorite thing. But it's the one thing my kiddos aren't seeing me do with them regularly. It begs the question - How important is having fun and enjoying my kids, if I let so much get in the way?
So let's be practical - how are we going to reach our goals? How am I going to find more opportunities to laugh? To really enjoy my family? I'll start with asking, What makes me laugh?
Back in the day, when I wasn't all hung up on where he put his work bag or how he hung up his towel, my husband did. In fact, he still does, if I can manage to put my endless expectations down and list of to-dos aside. My kids do, if I let them. They are messy and loud, but pretty hilarious. My toddler's chunky thighs alone can make me smile for hours. A lot of this is on me. My re-evaluation. My taking inventory. My mental reset.
On Mother's day, I still may ask for sunglasses or jewelry (and even a few hours alone) but I'm also going to ask myself some meaningful questions. I will make new resolutions for this coming Maternal New Year. What do I need to improve or change to help me be the mom I want to be? Do my kids see me the way I want them to see me? Am I communicating my values and love for them in ways they understand?
Let's use Mother's Day not only as a day to enjoy breakfast in bed and collect sweet handmade cards, but to take some time to reflect, maybe ask for help, and in my case - enjoy a laugh.