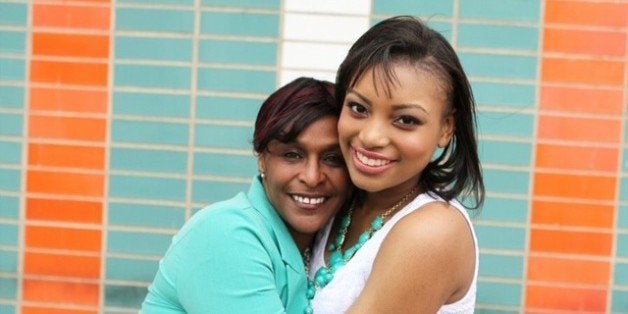 Recently I watched a video where 24 people interviewed for what was deemed "The World's Toughest Job." The position was for a director of operations at a large organization and the requirements seemed difficult and impossible. In the video, the employer described a few of the job requirements:
● Must be positive at all times.
● Must have a full understanding of culinary arts, medicine, social media and finance.
● Must be great at giving advice.
● Must be able to work every day of the year. The workload may increase on holidays.
● Must be a multi-tasker. There will almost always be 10-15 projects going on at once.
● If chosen for this position, the applicant will NOT receive any compensation.
During the interview, you could see the frustration and confusion in the eyes of the interviewees. Who would want that job? As it turns out, there are billions of people who already hold this position. They are called moms. As I watched the video, I smiled. It perfectly summed up my mom. As Mother's Day has just passed, I would like to reflect on my mother who holds that title proudly and often without acknowledgement.
My life was filled with conflict before it began. When my biological mother found out that she was pregnant, she was confused and lost. One day, she shared her frustrations with her apartment manager. The apartment manager told her that she would be willing to raise me if necessary. The apartment manager was by her side every step of the way and even present during my birth. After I was born, that's when the real conflict occurred. After being shuttled from household to household by my biological mother, a judge deemed it unsafe for me to reside with her any longer. Today, I call that apartment manager my mom.
I vividly remember when my mother sat me down and explained that I was adopted. She told me that she did not love me any less. As I get older her lesson of love stays in my heart. My mom adopted me as a single mother. She worked countless hours to provide for me. Her work ethic is admirable. Her strength is contagious. In fact, when I was in eighth grade she had to have two heart valves replaced. Two months after surgery she went back to work because she was determined to take care of me.
As a rising sophomore at Howard University and National Youth of the Year for Boys & Girls Clubs of America, I appreciate my mother's dedication to my well-being and future. As a child I would cuddle with my mother when I had long days and sleepless nights. Now that I am in college, I am miles away from my mother but no matter the distance she is always there for me.
I am thankful my mom taught me the power of respecting myself and others. She encouraged me to pursue my dreams no matter the circumstances. My mom raised me never to let anyone steal the shine that burns so deeply within. She taught me to speak up when I notice situations aren't right. Last but not least, my mom taught me how to love. On this day, I am thankful for my mother and all mothers around the world who have the "World's Toughest Job." You continue to amaze us, Happy Mother's Day.
REAL LIFE. REAL NEWS. REAL VOICES.
Help us tell more of the stories that matter from voices that too often remain unheard.