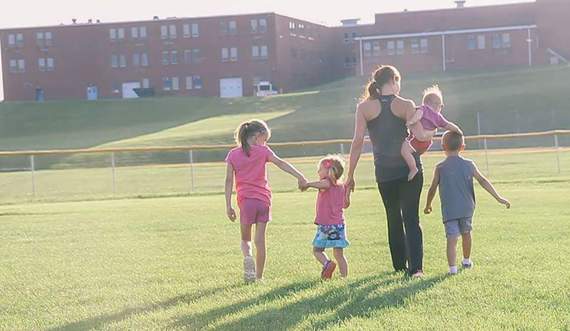 My children are never going to remember how many push ups I was able to do....
They won't remember how fast I was able to run a 5K...
They aren't going to remember what size I was... or wasn't, for that matter...
But they WILL remember that their Mommy was strong.
That she believed in herself when nobody else did.
And despite all the times things got tough, insanely tough...
Despite all the times it would have been easier to quit, my children will remember that was when Mommy pushed harder.
I want my children to look back and say, "Because of my Mommy, I never gave up."
For every mother who pushes when they feel like they no longer can; for every mother who goes above and beyond even when it seems impossible; for every mother who shows up... every -- single -- day, to each and every one of you, Happy Mother's Day.