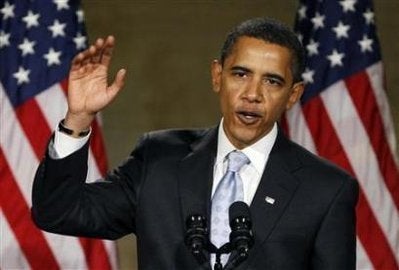 There's too much harmonic convergence going on.
Watching Fox is not helping stem the tide of giddiness welling up in me, with the "We Are The World" Capitol Mall musical Sunday and people infused with optimism everywhere I go. The country has gone pitch-perfect, happy, and increasingly broke at the same time. Go figure. Hard times only for skeptics like me.
At a Marin dinner the other night at Peter and Stefanie Coyote's, there was a deeply interesting group: producer Marsha Williams, metal rocker Lars Ulrich, actress Connie Nielsen, filmmaker Jesse Dylan (Bob's son) and Lars' dad, Torben, a former tennis pro, a jazz musician and writer, and his dad's wife, Molly. Much as I tried to season the evening with a sobering thought or two, everyone was uniformly whooping it up about the Obama future.
Likewise at Sunday's fundraiser for the Arhoolie Foundation in Richmond. Berkeley-based Arhoolie records founder and roots music uber-statesman Chris Strachwitz had drawn big, folksy stars. Taj Mahal, Ry Cooder, and Linda Rondstadt did their talented best to be all about the music, playing to the packed, down-home crowd at Los Cenzontles Mexican Art Center. But there were yet more political statements from the stage about the great new era dawning this week.
Did Martin Luther King, Jr. know in advance that his birthday would serve as oratorical and inspirational intro to the inauguration of the phrase Mr. Obama refuses to say but everyone says for him: the first African American president? And, just as conveniently, along comes a CNN poll showing that "two-thirds of blacks believe MLK's vision for race relations has been fulfilled." White people are cooperating in the transformation as well, according to the poll, by feeling guilty enough about race issues that only 46 percent of them agree that Rev. King's goals have been accomplished. White people worried on behalf of black people. That's a long way from police dogs and separate facilities.
Thank God we've got "Paul Blart: Mall Cop" to remind us that not everything these days has the happy aura of history and gravitas surrounding it. Our culture has not yet been completely overrun by moral purpose; the weekend's biggest movie audience paid $33.8 million to see a fat guy and social loser cruising on a Segway and falling on his face.
Even Israel, remarkably resistant to general popular opinion around the world, is pulling out of Gaza when they could have used the cover of the rest of the globe's riveted attention on Washington for at least another few days of deadly pyrotechnics. Maybe they're concerned about a lower level of support from a new administration, but their unilateral ceasefire became another voice in the general hallelujah chorus.
And the final note of triumph may be that the bad guys, al-Qaeda, are apparently suffering an outbreak of Bubonic Plague at their secret camps. How convenient. At least according to Britain's The Sun, one of my best sources for reliable news since Weekly World News went under. The Plague "spreads quickly and kills within hours," The Sun quotes one "security source" as saying. "This will be really worrying al-Qaeda."
You can find good news locally as well, and I don't mean Gavin Newsom's push to tie himself to the Obama wagon. The plague of sexually transmitted diseases is worse in Memphis and Milwaukee than it is here in SF, says the Centers for Disease Control. We'll take it.
Personally, I'm hoping the good mood continues at least through tomorrow, when I'll be hunting down local parties that don't cost $25,000. NextArts, putting on the Civic Center inaugural event, only requires clean socks and underwear.
Money does not always buy happiness in the Obama era. That's worth celebrating.
Popular in the Community