On the road to happiness, it's crucial to have good music.
Got my dreams, got my life, got my love
Got my friends, got the sunshine above
Why am I making this hard on myself
When there's so many beautiful reasons I have to be happy
But "Happy" isn't the only song that can give you a reason to be joyful. Ready to get to a sunny state of mind? As part of our January happiness challenge, we've gathered several happy songs below to help put you in a joyful mood. Press play and find your bliss.
Here Comes The Sun -- The Beatles
Happy -- Natasha Bedingfield
Shake It Out -- Florence + The Machine
Happy Together -- The Turtles
Alright -- Darius Rucker
Don't Stop 'Til You Get Enough -- Michael Jackson
Happy -- Pharrell Williams
Don't Worry Be Happy -- Bobby McFerrin
Happiness -- The Fray
Pursuit Of Happiness -- Kid Cudi
Better Days -- The Goo Goo Dolls
Life Is Wonderful -- Jason Mraz
You Make My Dreams -- Hall & Oates
Love On Top -- Beyoncé
Rather Be -- Clean Bandit, Jess Glynne
Don't Stop Believin' -- Journey
Good Vibrations -- The Beach Boys
Groove Is In The Heart -- Deee-Lite
Hey Ya! -- OutKast
Don't Wait Too Long -- Madeleine Peyroux
Get Happy/Happy Days Are Here Again -- Barbra Streisand, Judy Garland
Are you as happy as you could be? Sign up for our newsletter and join our 30-day happiness challenge to become a happier, healthier version of yourself. We'll deliver tips, challenges and advice to your inbox every day.
Use our challenge calendar below to stay on track -- it can even sync to your own schedule and send reminders to your phone: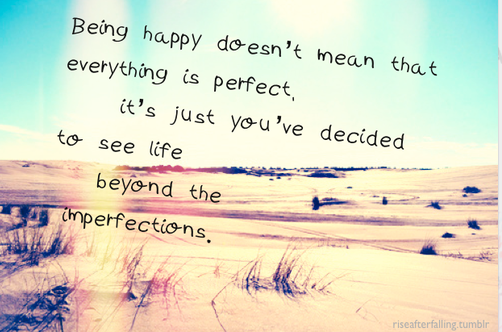 These Quotes Sum Up Happiness Perfectly
Popular in the Community