That's not just lens flare -- it's a torch being passed, and it's to J.J. Abrams as he ushers in what's anticipated to be of the biggest blockbusters in cinema history, if not the biggest.
The Star Wars legacy has spawned substantial numbers of syndicate products, tie-ins, and spin-offs: toys, books, television, video games, lunch boxes -- the classic bouquet and then some.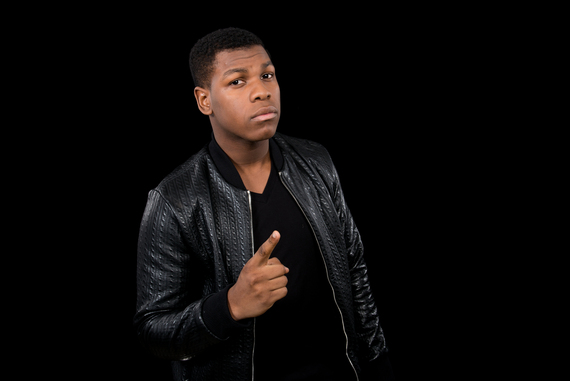 After even George Lucas, the man who invented the Star Wars lore, let many fans down with his prequel films, Abrams (also director of the first two resurrected Star Trek films), has sizable Lucas-sneakers to fill -- a galaxy far, far away to justify.
Coming soon, Star Trek Beyond (directed by Justin Lin) will be banking on screenings of Star Wars' record breaking audience traffic to exhibit its own trailer and ride the coat tails of the currently very palpable science-fiction, space movie fodder.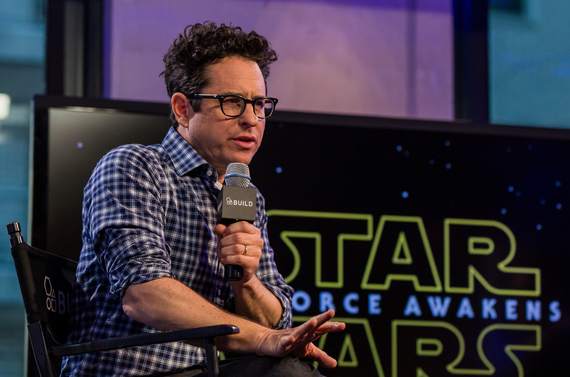 Rian Johnson (Brick, Looper) and Collin Trevorrow (Jurassic World) have already been booked to direct the following two films.
My apprehension is that The Force Awakens will turn out to be the Jurassic World of the Star Wars universe.
However, Abrams is no doubt a capable filmmaker for the new millennia. After the likes of Cloverfield and Super 8, I look forward to seeing his approach.
Calling all HuffPost superfans!
Sign up for membership to become a founding member and help shape HuffPost's next chapter