Feeling overwhelmed by our political climate? Step right this way.
It's no secret that the impending inauguration of our next president is sparking anxiety for many Americans. In fact, recent research shows that over a third of Americans believe that the outcome of the election has increased their stress. And the constant news cycle about it all isn't helping either: Studies suggest negative news can be damaging for mental health.
Since the doom and gloom of it all seems to be inescapable, we're here to help. Enter these adorable, non-political pictures and videos that are sure to put a smile on your face.
Our nation may be divided but hopefully we can all at least agree on cute animals and other happy things. Even if they only provide a few moments of distraction.
1. Here's a picture of a happy puppy, just to get us started.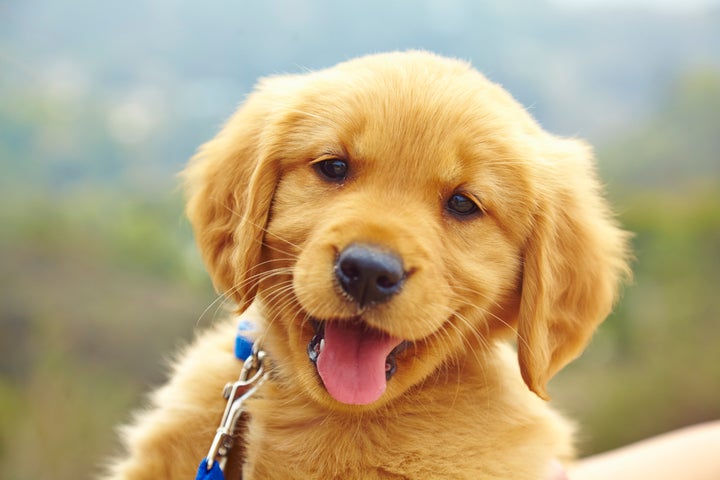 If you want to take your joy even further, get up and go play with your pooch IRL. Studies show they can ease anxiety.
2. Take a gander at this sleepy kitten in a cup.
Awww-dorable. And there's nothing wrong with emulating this feline and taking a snooze. Research suggests that it will also boost your mood.
3. Watch this little girl experience her first rainfall.
4. Listen to these babies laugh.
5. LOL at a few punny jokes.
There's nothing like the art of a good dad joke. Browse through a few of them here and check out more funny tweets here.
6. Watch blooper reels from your favorite shows.
Not only do you get to laugh alongside Amy Poehler, you get to escape reality for a few more minutes.
7. Read this story about a princess and her biggest fan.
Check out more about the family's heartwarming encounter with the greatest security guard ever here.
8. Enjoy this video of a woman hearing sound for the first time.
9. Watch this dog dance when he sees his owner.
10. Relive all the best Joe Biden and Barack Obama memes.
Scroll through more hilarious ones here.
Hope you enjoyed your break! Feel free to repeat as necessary over the course of the day. Or, you know, the next four years.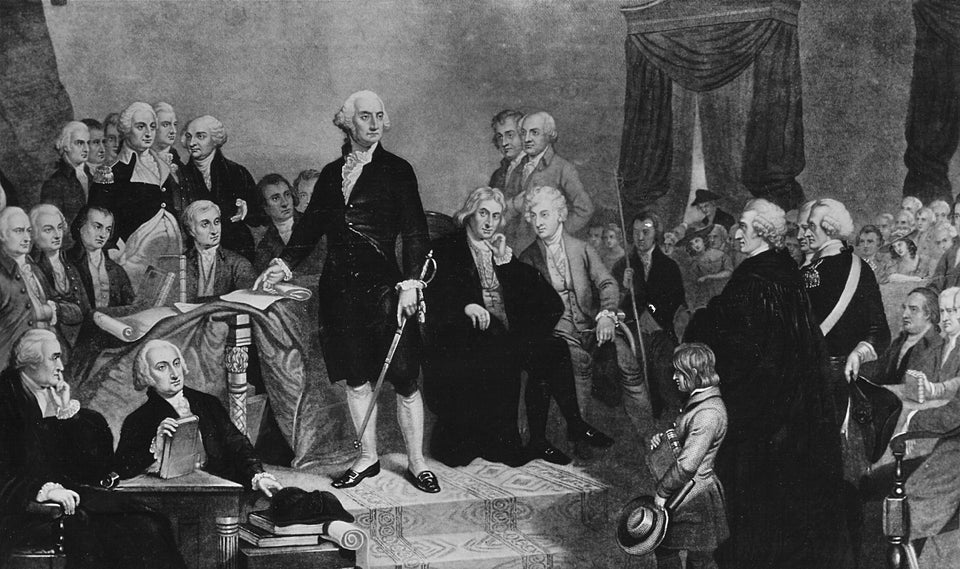 Presidential Inaugurations Over The Years