An enormous pavilion in China's Heilongjiang province was instantly transformed to a sparkling fairyland with the launch of the Harbin Ice and Snow Festival on Jan. 5.
One of the largest ice-carving events of its kind, the festival featured giant pagodas, skyscrapers, an Egyptian Sphinx and even a full-scale Disney castle rendered entirely in ice, CNN is reporting. Now in its 27th year, the event also offers a wide range of wintry activities, including ice swimming, hot air ballooning and other sports, as well as a fireworks display.
Harbin is one of China's coldest cities, and the mercury in January often drops to -20 degrees Celsius (-4 degrees Fahrenheit). Despite those bone-chilling conditions, the festival -- which is even more spectacular at night, when its sculptures are lit with twinkling multicolored lights -- have been known to inspire romance, and 2011's display is certainly no exception. As Reuters is reporting, already couples from Russia, the United States, Japan, Canada, Vietnam and four different Chinese provinces gathered in front of a massive snow sculpture to say "I do."
View stunning photos of the Harbin Ice and Snow Sculpture Festival here: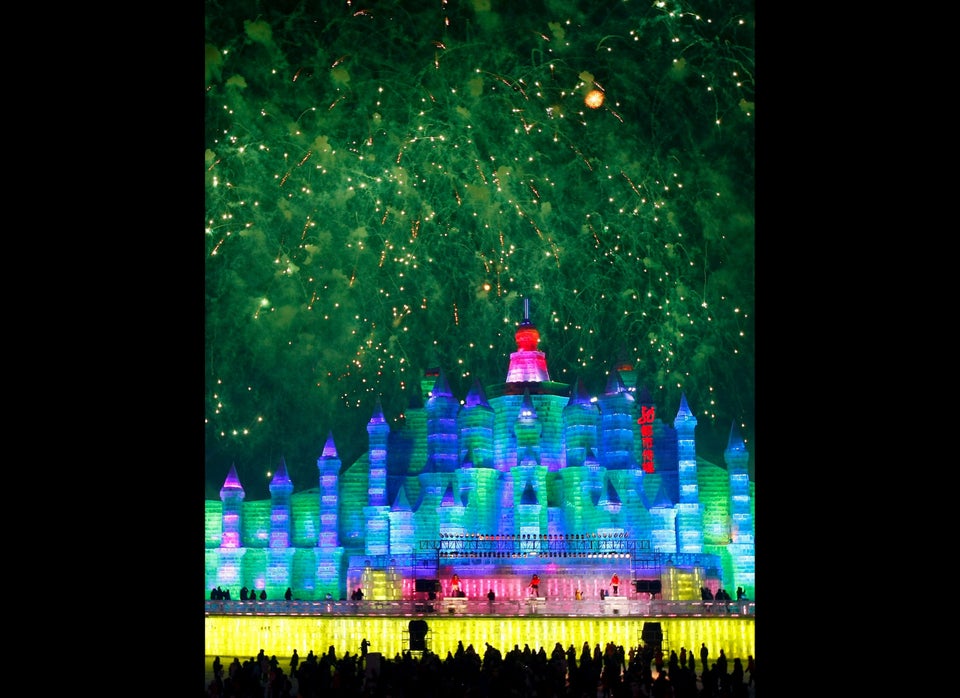 Harbin Ice And Snow Sculpture Festival
Popular in the Community