 Oakland's Harborside Health Center, widely considered the world's largest medical cannabis dispensary, was handed a huge legal victory Friday when a superior court judge ruled that their landlord cannot evict the business on the grounds that it violates federal law.
"We are heartened by the robust support provided to Harborside by our elected officials and the California courts," said Harborside's co-founder and executive director Steve DeAngelo. "The decision makes it clear that organizations that comply with state law deserve the protection of that law."
Harborside's lawyer, Henry Wykowski, noted the particular poignance of Friday's decision in a statement.
"For years, in medical cannabis cases, California state courts have followed a principle that cities should not be able to ask a state court to 'indirectly' enforce federal controlled substance laws in a way that disadvantages cannabis patients and caregivers," he said. "However, this is the first opinion that extends that principle to private actors, such as landlords."
Harborside became the latest victim of the federal government's aggressive crackdown on California's medical cannabis operations in July, when U.S. Attorney Melinda Haag began forfeiture proceedings against the marijuana megastore. "The larger the operation, the greater the likelihood that there will be abuse of the state's medical marijuana laws, and marijuana in the hands of individuals who do not have a demonstrated medical need," Haag said at the time.
Harborside's landlord promptly began eviction proceedings in response to the federal pressure.
Medical cannabis has been legal in California since 1996, when voters passed the landmark Proposition 215. A recent study revealed that medical cannabis sales generate upwards of $100 million in annual tax revenues for the state.
But the drug remains illegal on a federal level, a fact the Obama administration has used to underscore its large-scale attack on California's medical marijuana industry. In the past year, U.S. attorneys throughout the state have forced hundreds of dispensaries to close, leaving thousands of employees without work and even more patients without safe access to their medicine.
Six-year-old Harborside, which operates in both San Jose and its flagship location in Oakland, serves nearly 108,000 medical marijuana patients and sells roughly $20 million in products each year, generating $3 million in local, state and federal tax revenue annually. And its widespread community has spent the past four months fighting for its survival.
In September, a group of Harborside patients released a video expressing concerns that they would be forced to access cannabis on the black market should their current provider shut down. "I'm 61," one subject says. "I have multiple sclerosis. If Harborside is forced to close, where will I get my medicine?"
The city of Oakland threw its support behind Harborside as well, filing a federal lawsuit seeking to prevent its eviction. The suit was thought to be the first time a local government took legal action on behalf of a pot shop.
Harborside's remaining legal challenges are slated to come to a head during a series of hearings on December 20. DeAngelo remains confident that the court will decide in his favor.
"Harborside was not the first California dispensary targeted for property seizure by U.S. Attorneys, but it may well be the last," he said. "We are confident justice and compassion are on our side, and look forward to our day in court."
Before You Go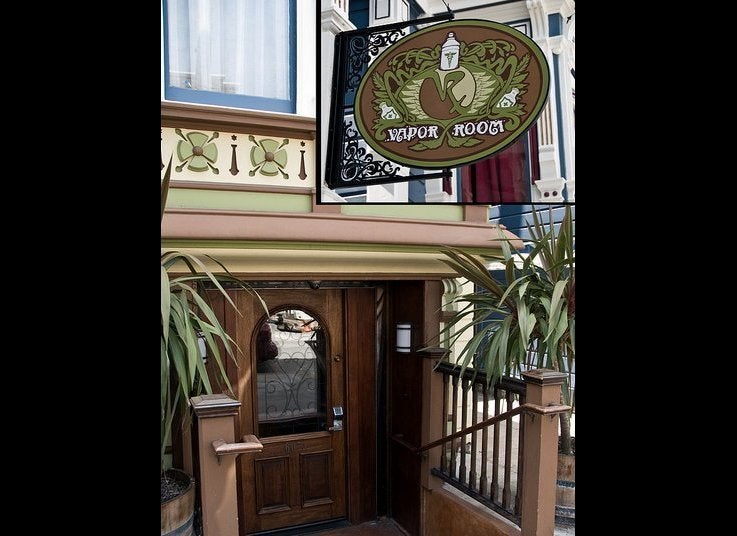 Shuttered Pot Shops
Popular in the Community