 SAN FRANCISCO -- Oakland's Harborside Health Center, which bills itself as the "largest pot shop on the planet," was dealt a major legal setback last week when a federal judge rejected a lawsuit the city had filed on behalf of the popular dispensary.
U.S. Chief Magistrate Judge Maria-Elena James dismissed the City of Oakland's suit against Attorney General Eric Holder and U.S. Attorney Melinda Haag that had sought to block Harborside's closure. Haag began proceedings in July to shut down the business on the grounds that it had become too large of an operation. Harborside remains open while it challenges the federal effort in court.
"We are, of course, disappointed in today's ruling," said Steve DeAngelo, Harborside's executive director, in a statement. "In the meantime, Harborside will continue to provide our patients with the very best cannabis medicines we can find, in the safest and most beautiful environment we can create, with the very highest level of care and service."
With outposts in Oakland and San Jose, the marijuana megastore serves nearly 108,000 patients and sells roughly $20 million in products each year, generating $3 million in annual local, state and federal tax revenue. Its community, which includes the city of Oakland, has spent the past seven months fighting to save the business.
In a court hearing last month, Oakland attorneys argued that closing Harborside would devastate the health and well-being of many residents, as well as city revenue. Representatives from the Justice Department countered that Oakland had no place in the case, because the city doesn't own the building where Harborside operates.
Medical marijuana has been legal in California since 1996, when voters passed the landmark Proposition 215. But the drug remains illegal under federal law. In late 2010, the Obama administration launched an aggressive crackdown on California's flourishing cannabis industry. Over the past year and a half, hundreds of dispensaries have shuttered, leaving thousands without work.
Harborside patients released a video in September expressing concerns that they would be forced to access medicine on the black market if their provider shuts down. "I'm 61," one subject says. "I have multiple sclerosis. If Harborside is forced to close, where will I get my medicine?"
Oakland's defense of Harborside in court marks the first time a local government has taken legal action on behalf of a pot shop.
"Leaders of Oakland should be commended for standing up to the federal government's threats against the city's medical marijuana program, which creates jobs and generates tax revenue," Marijuana Majority's Tom Angell told The Huffington Post. "This ruling is a setback, but advocates will continue the battle."
Harborside enjoyed a landmark legal victory in January, when James ruled the dispensary could continue to operate despite the Justice Department's bid to shut it down. The court will reconvene for a case management hearing in March, when officials will determine next steps.
"We appreciate the ongoing support of our fellow citizens and elected officials, along with the fairness and thoroughness Judge James has exhibited throughout these proceedings," DeAngelo said. "We continue to look forward to our own day in court, and are confident that a Bay Area jury will recognize Harborside's positive contributions and decline to shut our doors."
Before You Go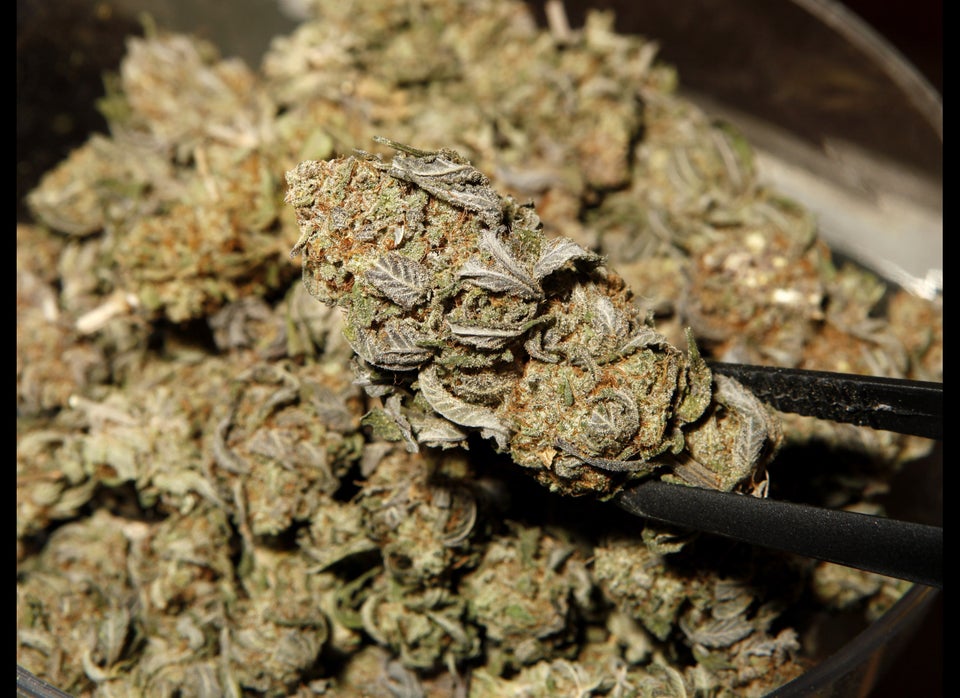 16 Facts About Marijuana And The U.S. Economy
Popular in the Community