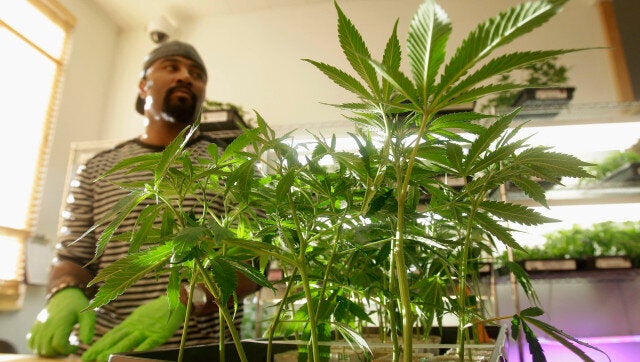 SAN FRANCISCO -- Five-year-old Jayden David suffers from a rare form of epilepsy. In his short life, he's taken two dozen different kinds of medication and has been rushed to the hospital in an ambulance 45 times.
The young boy's condition, however, slowly began to improve when he started using medical cannabis to ease his chronic pain and seizures.
"He sings and smiles like a normal child now," Steve DeAngelo, executive director of Harborside Health Center, the dispensary that provides David with his medicine, told The Huffington Post. According to DeAngelo, the child has seen an 80 percent reduction in his symptoms and can now spend twice as much time at school. Harborside helped develop a specialized cannabis tincture for David that doesn't have the same "high" side effects marijuana is commonly known for.
DeAngelo founded Harborside six years ago, and his business has since ballooned into the biggest medical cannabis dispensary in America. "We have developed the gold standard for the industry," he explained.
Harborside boasts nearly 108,000 patients between its main facility in Oakland and its sister operation in San Jose. In addition to what DeAngelo describes as "the largest selection of cannabis medicines that can be found under one roof," the organization offers a holistic health care clinic, a library of books on the subject and a volunteer program in which customers can trade activism work in exchange for products. The nonprofit earns upwards of $22 million a year, which DeAngelo noted goes directly back into the community.
But the cannabis emporium is now in danger of shutting down for good. This July, the Department of Justice served the business' landlords with commercial property forfeiture proceedings on the grounds that it violates federal law.
California became the first state to legalize marijuana for medicinal purposes when voters passed Proposition 215 in 1996. A recent study revealed that medical cannabis sales generate upwards of $100 million in annual tax revenues for the state.
Despite these figures, the drug remains illegal on a federal level. The government is using that fact to its advantage in an aggressive crackdown on California's medical marijuana industry, which began last fall. In the past year, U.S. attorneys throughout the state have forced hundreds of dispensaries to close, leaving thousands of employees without work and even more patients without safe access to their medicine.
DeAngelo refuses to let his business become the crackdown's latest casualty and vows to fight all federal action against Harborside in court. "We have no intention of closing our doors," he said.
And he insists that his organization has always been in strict compliance with California law. "We have a pristine record," he said. "We have been operating for years under the assumption that the Obama administration was going to respect medical cannabis laws."
On the campaign trail and during his early days in office, President Obama and other high-level members of his administration repeatedly stated that they would not target marijuana dispensaries in states that had legalized cannabis for medicinal purposes. The reasons behind the government's recent about-face largely remain unclear.
Obama broke his relative silence on the issue in an interview with Rolling Stone in April. "What I specifically said was that we were not going to prioritize prosecutions of persons who are using medical marijuana," the president said. "I never made a commitment that somehow we were going to give carte blanche to large-scale producers and operators of marijuana."
DeAngelo argues that going after dispensaries specifically harms medical cannabis users, especially individuals who wouldn't readily have the means to purchase marijuana on the street. "Vulnerable patients will be hurt the most if Harborside is closed," he said. "Our elderly patients, disabled patients will suffer the hardest. We've made a conscious effort to reach out to senior citizens and underserved populations."
Harborside recently released a video showcasing a variety of patients of all ages, genders and races who worry they won't have access to their medicine should their provider shut its doors.
"I'm 61," one subject says. "I have multiple sclerosis. If Harborside is forced to close, where will I get my medicine?"
DeAngelo pledges to continue to help his customers should his business shutter, but noted that it will be markedly more difficult. "We'll keep our delivery service going and to bring the medicine to our patients if it's no longer possible to bring them to us," he said. "We won't abandon our patients."
He added that fighting the federal crackdown extends beyond keeping Harborside's own doors open. "The real answer for us is making sure the Obama administration lives up to the promises it made to our community," he said.
HuffPost Live will be taking a comprehensive look at America's failed war on drugs August 28th and September 4th from 12-4 pm ET and 6-10 pm ET. Click here to check it out -- and join the conversation.
Take a look at some of the other local dispensaries forced by the federal government to shut down: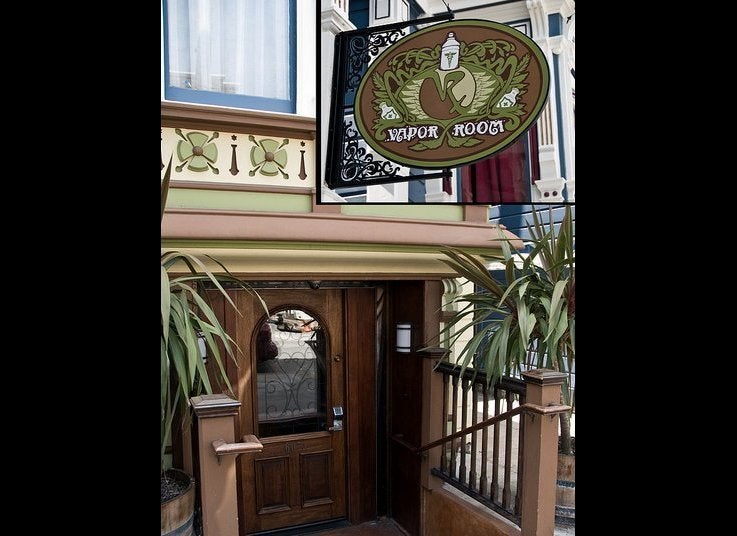 Shuttered Pot Shops
Related
Popular in the Community