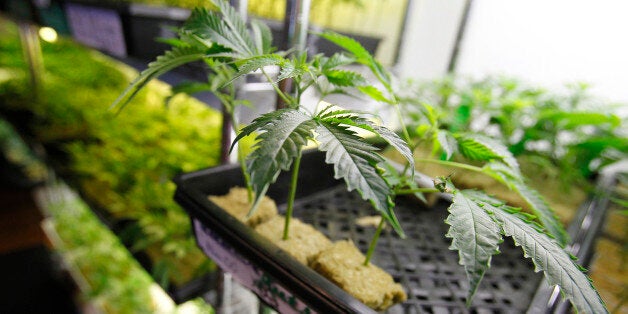 Lawyers for U.S. Attorney Melinda Haag appeared in court Tuesday in an effort to shut down a medical marijuana collective in Oakland, California, despite federal guidance discouraging U.S. prosecutors from going after state-legal cannabis operations.
"There was quite a bit of head-scratching," Tamar Todd, director of marijuana law and policy for the Drug Policy Alliance, told The Huffington Post of Tuesday's hearing, which she attended. "The Department of Justice has repeatedly said to back off these cases. Why pick this fight?"
Haag first targeted Harborside Health Center, a $25-million-a-year business widely considered to be the nation's largest marijuana dispensary, in July 2012 on grounds that the facility had grown too big. Later that year, attorneys representing the city of Oakland sued to block Haag's actions, arguing that Harborside is an asset to the community and that closing it may create a public health crisis. The case is now being argued before the U.S. 9th Circuit Court of Appeals.
"There's no question that Harborside is well-regulated, compliant and an industry leader," Todd said, adding that attorneys speaking Haag's behalf couldn't answer repeated questions from judges as to "why they're fighting a city that clearly wants this business to operate here."
Haag's office did not immediately respond to HuffPost's request for comment.
Since Haag first tried to shut down Harborside, the federal government has made multiple gestures in favor of giving states the freedom to adopt marijuana laws. A memo issued in 2013 instructed federal prosecutors not to interfere in state-legal operations that adhered to eight guidelines, including keeping pot out of the hands of minors and criminal organizations.
But marijuana remains illegal under federal law. Although 23 states and the District of Columbia have passed medical marijuana laws, and four states have laws that allow for its recreational use, any overtures by the Obama Administration are largely symbolic as long as cannabis is illegal.
"This isn't finely written policy yet," Rep. Sam Farr (D-Calif.), who authored the spending bill provision, said in June. "This is a statement of congressional intent that [the U.S. Drug Enforcement Administration should] back off on these issues. We will have to continue to reconcile federal policy with state policy."
Harborside isn't the only marijuana operation being targeted by federal officials. Berkeley Patients Group, in nearby Berkeley, is involved in a similar appeals process against Haag, despite having the city's support. In Washington state, where voters have legalized both medical and recreational marijuana, a terminal cancer patient faces years in federal prison for growing cannabis plants for personal use.
Despite the legal proceedings, Harborside executive director Steve DeAngelo has been able to keep both his Oakland storefront and his sibling operation in San Jose running. His clientele includes several children who suffer from severe forms of epilepsy, whose families say cannabis tinctures are the only treatment that has helped them.
DeAngelo said he will continue to fight Haag's actions. "Harborside has zero intention of closing our doors," he told HuffPost. "We will never abandon our patients. We expect to be here long after Melinda Haag has left office."
Before You Go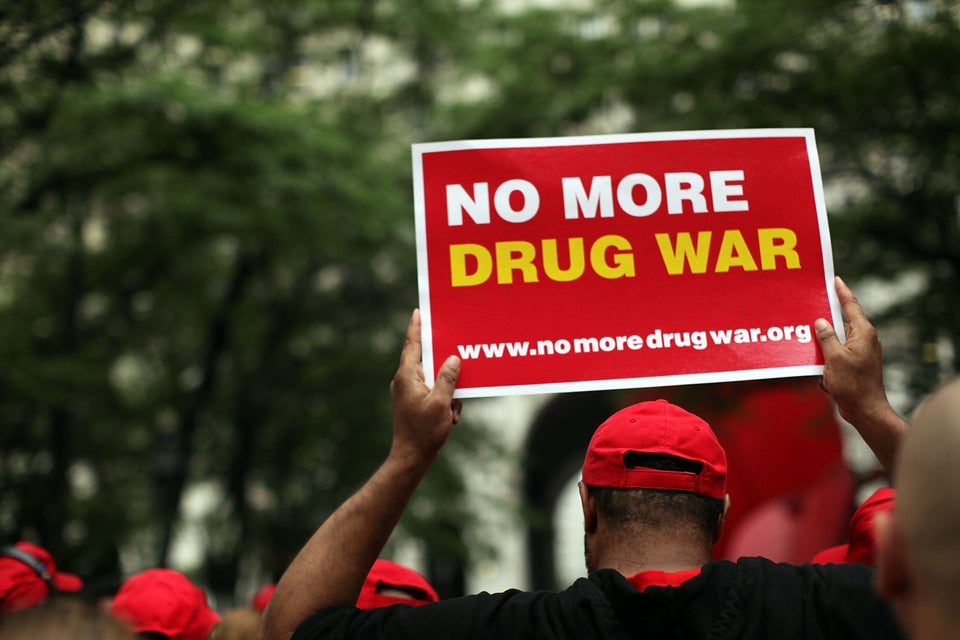 27 Reasons Why The U.S. Shouldn't Lead The War On Drugs
Popular in the Community