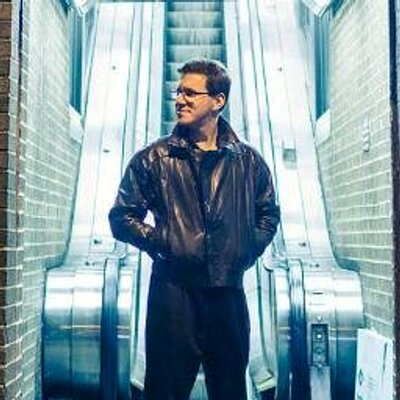 Hard Case Crime editor Charles Ardai has professed both his admiration for Mystery Grandmaster Lawrence Block as a writer and as a friend. With the publication of The Girl With The Deep Blue Eyes, the eleventh collaboration between Block and Hard Case Crime, Ardai has agreed to face the bright lights and rubber hoses of the interrogation room...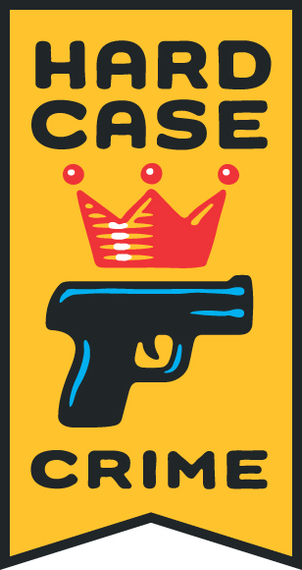 What was your initial vision for Hard Case Crime and how has it expanded as the imprint gained traction and impact?

When my partner, Max, and I cooked up this crazy scheme, it was like a pair of heisters in a Donald Westlake novel - or a Lawrence Block novel, for that matter. We met in a bar and talked over drinks in a dark corner, dreaming up plans and thinking about the impossibility of pulling them off. And then we went and did it.
When we started, Max and I thought maybe we'd publish half a dozen or a dozen titles and be done, since no one but us would want the things. We're now well over one hundred, with more on tap. When we started, no one had heard of us and writers weren't sending us new manuscripts, so most of our titles were reprints of old material. Now, we've used up most of the reprints we set out to do, but we've got submissions of new books flowing in at a rate of more than one thousand per year - so most of our books these days are new ones, or at least ones that have never appeared in print before, like our discoveries by James M. Cain and Samuel Fuller and Westlake. And we've broadened our mandate a tiny little bit. We never did a novel with a supernatural element until Stephen King brought us Joyland. Before Michael Crichton's Easy Go, we hadn't done a novel that was more adventure than crime fiction, with archaeologists searching for a lost tomb in the sands of Egypt. I'm not saying we'll do a lot of those - but when you've got Stephen King and Michael Crichton excited about working with you, you take some chances.

When did you first meet Lawrence Block? Did you stalk him or was it a casual encounter?
He likes to tell the story of how the first time he met me I was dressed in a skin-tight bodysuit with my face painted silver, pretending to be a robot at a book fair on Fifth Avenue. This is true. I was an intern at Asimov's Science Fiction Magazine, and we got pressed into service manning their booth. The taller intern got to be Darth Vader. I was left with robot. And no one told me you're supposed to wear something under a skin-tight bodysuit, so it's a miracle I didn't get arrested, or worse. But I didn't. And Larry was there, at the same fair, signing his latest novel. I'd contacted him to see if he would write an introduction to one of the first anthologies I'd ever edited, a crime/horror collection called Great Tales of Madness and the Macabre. He'd agreed, so I had to get him a copy of the manuscript. And it didn't occur to me that delivering it to him silver-faced and wearing a frankly obscene bodysuit was perhaps not the best way to begin a professional relationship.
But look, we're still working together a quarter of a century later, so who's to say I was wrong?
How did the Hard Case Crime/Lawrence Block connection begin and then intertwine?
When I started reading Larry's novels, I just couldn't devour them fast enough. I hunted down copies of every single one - or at least every one I could find, back in those pre-Internet days - and loved them all. So when the time came to start Hard Case Crime, and I went to my shelves to pick out candidates to reissue, what do you think I found? Alongside all the Chandler and Graham Greene and so forth - books we couldn't reissue because they were very much still in print - there was my collection of Block novels, some of them well and truly obscure, some out of print for years. So I picked out one of my favorites - my copy was called Sweet Slow Death, but it had originally been published as Mona - and I approached Larry with the idea of making it the very first Hard Case Crime novel. Happily Larry said yes, taking a chance on two knights errant on this most quixotic of quests. His only condition was that we allow him to give the book back the title it was original meant to bear: Grifter's Game.
The rest, as they say, is history. Grifter's Game was a hit, the line continued, and each year I went back to Larry to plunder his backlist further. We did The Girl With the Long Green Heart, which may be my favorite con man novel of all time. Then he brought us an obscurity called Lucky At Cards that had never been published under his real name. Then there was A Diet of Treacle, about drug users in Greenwich Village, and Killing Castro, about what you'd think a book called Killing Castro would be about.
And then a strange thing happened. Larry wrote a new book, a very sexual, very violent book about a female serial killer out to rid the world of every man she's ever slept with, and he decided that Hard Case Crime would be the right publisher to bring it out. We were thrilled to do so, and Getting Off became our first ever Hard Case Crime hardcover original. And now we are beyond excited to get to publish a second brand-new Block novel, The Girl With the Deep Blue Eyes. As a Block fan from way, way back, I can't tell you what a thrill it is for me to bring a new Block novel into the world.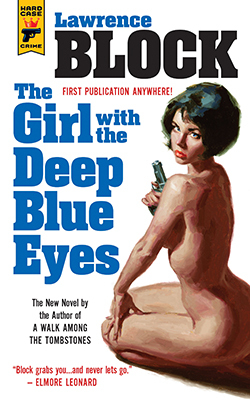 Thanks to Charles Ardai for making time for this interview and for continuing to keep Hard Case Crime on the cutting edge of the mystery genre.
ABOUT THE INTERVIEWER: Novelist, screenwriter, and television personality, Paul Bishop spent 35 years with the Los Angeles Police Department, where he was twice honored as Detective of the Year. He continues to work privately as an expert in deception and interrogation. His fifteen novels include five in his LAPD Homicide Detective Fey Croaker series. His latest novel, LIE CATCHERS, begins a new series featuring LAPD interrogators Ray Pagan and Calamity Jane Randall.
Calling all HuffPost superfans!
Sign up for membership to become a founding member and help shape HuffPost's next chapter