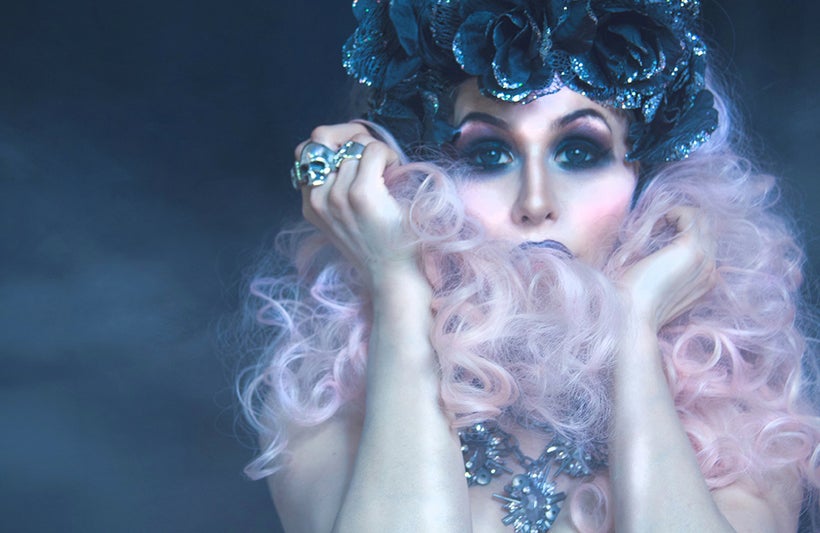 September Mourning is more than a hard rock band, it's an all encompassing project touching on various aspects of music, dance, art, and literature. Lead by the enigmatic Emily Lazar, who goes by September in the whole September Mourning universe, it's a project that cultivates the joys and struggles of everyday life and results in a sense of upliftment even through some of its dark and murky images. Recently, the first volume of the September Mourning comic book hit shelves through Top Cow Productions/Image Comics and in continuing her creative efforts, Emily Lazar brings us the newest video for the song "Till You See Heaven" from their 2016 album Volume II before they hit the road again on tour with Xandria and Kobra and the Lotus (dates below) later this fall.
The video, Directed by Steven Contreras from Sumerian Records, is a ballet-inspired take on the September character and gives us an alternate look on how Lazar perceives the thoughts and emotions of the character. Today, we have the first look at "Til You See Heaven" along with a quote from Emily Lazar herself about the song and the video.
"I had to put on my pointe shoes again, which I haven't done in years. It was very scary for me, but I wanted to do it because it did scare me. I wanted to put it out there because it is scary to put something like out there that I haven't done for a long time. I'm such a perfectionist. I used to be like, if it didn't look perfect with ballet, if it didn't turn out perfect or my turns weren't perfect, I didn't even want to show it. But now, it's like an art piece so it's not supposed to be perfect. It's like watching September collect a soul in a different way. She's collecting this guy's soul. It's almost like a memory. It's almost like her remembering this feeling of collecting this soul and this is how it felt, not that she went around dancing and collecting souls. The emotion that it evokes in her is how she felt and the physicality of the dancing is how she remembers it, how she chooses to remember how the soul is collected. It's a very artistic, off the beaten path video. I wanted to do it because I thought it would be really cool."
Listen to the full interview with Emily Lazar of September Mourning on my Fresh is the Word Podcast below:
And here's some additional images of September from a recent photo shoot: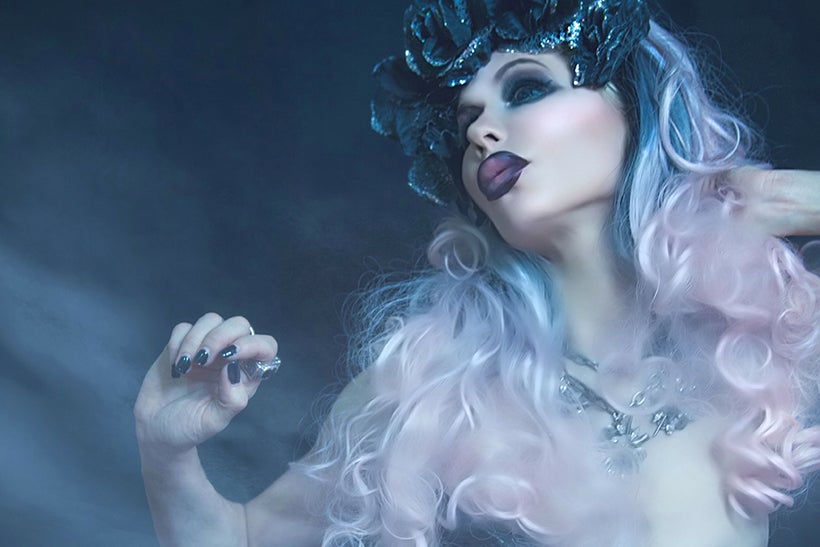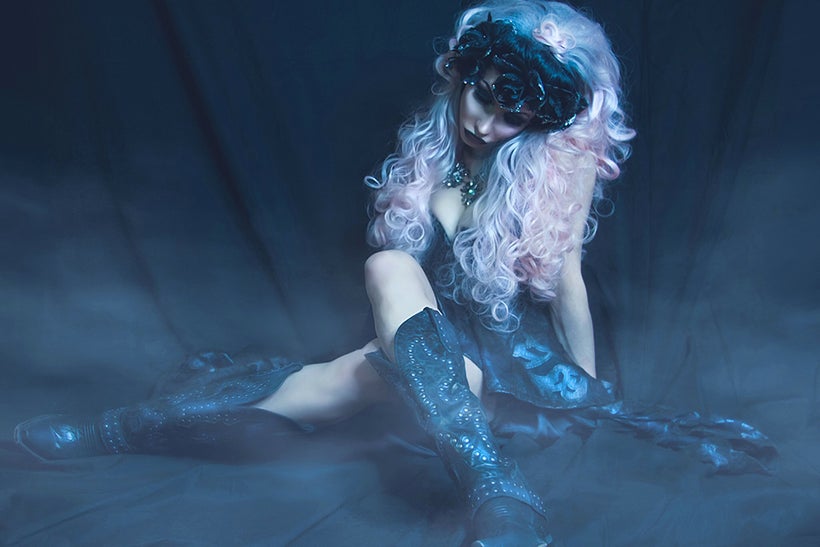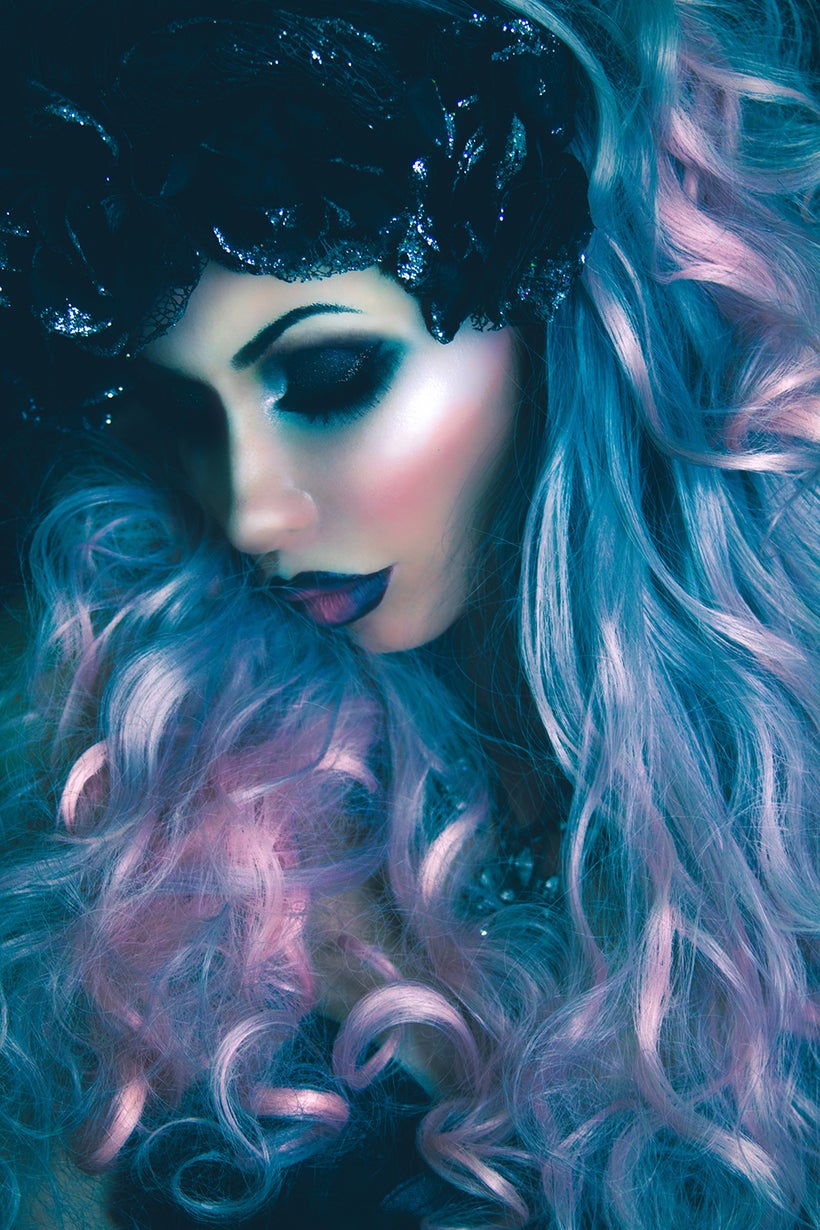 Upcoming September Mourning Tour Dates:
9/02 St. Paul, MN - Amsterdam Bar
9/03 Madison, WI - Taste of Madison w/ Powerman 5000, Hell or Highwater, Deadset Society
9/09 Bakersfield, CA - Bakersfield Collector Con w/ Doll Skin
w/ Xandria + Kobra and the Lotus
9/29 Buffalo, NY - Waiting Room
9/30 Clifton, NJ - Dingbatz
10/01 Pittsburgh, PA - Funhouse at Mr. Smalls
10/02 Louisville, KY - Trixie's
10/04 Westland, MI - Token Lounge
10/06 Newport, MN - Opinion Brewery
10/07 St. Louis, MO - Fubar
10/08 Des Moines, IA - Lefty's Live Music Venue
10/09 Kansas City, MO - Riot Room
10/12 Oklahoma City, OK - 89th Street
10/13 Lubbock, TX - Jake's
10/14 Dallas, TX - Trees
10/15 San Antonio, TX - Rock Box
10/18 Houston, TX - Scout Bar
10/19 Austin, TX - Come and Take It Live
10/21 Atlanta, GA - Masquerade
Calling all HuffPost superfans!
Sign up for membership to become a founding member and help shape HuffPost's next chapter
This post was published on the now-closed HuffPost Contributor platform. Contributors control their own work and posted freely to our site. If you need to flag this entry as abusive,
send us an email
.